Opinion: The Queen Elizabeth prophecy that came true
Shining BD Desk || Shining BD
Published: 9/14/2022 11:09:52 AM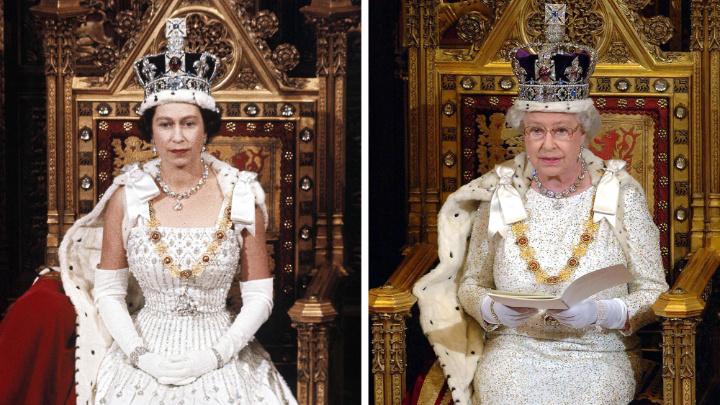 In February 1952, King George VI was found dead in his sleep by a servant delivering his morning tea at the royal retreat at Sandringham. His 25-year-old daughter, Princess Elizabeth, became Queen even before she was able to rush home from a trip to Kenya.
The nation was saddened by the king's death, reported Clifton Daniel in the New York Times, but saw the rise of Elizabeth as a good sign: "It is a tradition that Britain prospers and grows great whenever a queen reigns," as it had under the first Queen Elizabeth, from 1558 to 1603. Daniel, who later became managing editor of the Times and the son-in-law of former President Harry Truman, observed that the new queen "was carefully trained from the age of ten for her regal duties."
"She is a calm and happy young woman who has a capacity for fun and who in her official life displays a rigid sense of duty and discipline and an appreciation for the dignity of her high office," wrote Daniel. "As a result of long training and serious application to her job she almost invariably does the right thing – as rightness is understood in this country."
Remarkably, 70 years later, the Queen, who died Thursday, is being remembered for exactly that quality. "Duty is a rather old-fashioned concept today in a world rife with public figures who hunger only for power to be achieved by any means available," wrote Peter Bergen. "But duty is the one word to best summarize the reign of Queen Elizabeth II … The Queen selflessly gave of herself. Hers was a role that is ceremonial, but it is also deeply embedded in the oldest constitutional monarchy in the world and in a country that has given the world so many of the concepts and policies that we associate with democracy."
But there was more to her enduring role. As Laura Beers wrote, "On Queen Elizabeth II's watch, post-war Britain rebuilt itself in the wake of two devastating world wars, and became the modern nation celebrated to such fanfare in the London 2012 Olympic opening ceremonies – an international spectacle in which the Queen gamely played a starring role, alongside Daniel Craig's James Bond."
"And in a country whose recent politics have been defined by increasing polarization and disunity dating back to the Brexit referendum in 2016, if not before, Queen Elizabeth has been one of the few figures capable of uniting the country."
The sense of fun noted by Daniel persisted too. "In the 1990s, Britpop again put the country on the musical map," Beers wrote, observing that the Spice Girls' "1997 photo ops with Prince Charles and the Queen helped to cement the relationship between the monarchy and 'Cool Britannia.'"
In the Guardian, Caroline Davies wrote of the Queen's constant presence: "familiar in brightly coloured coat, brimmed hat and handbag, she glad-handed her way through 'walkabouts', garden parties, ship launches, plaque unveilings, tree plantings, building inaugurations – the bread and butter of her engagements diary – with an inscrutable smile in place…"
"She kept much back. Only those closest knew Elizabeth the wife, mother, grandmother and excellent mimic … she remained largely an enigma, and will do so until the diaries, which in royal tradition she wrote daily, are made public."
Balmoral Castle, where the Queen died, was one of her favorite places, but Davies noted that "visitors didn't always share her enthusiasm" for it. "It was draughty, and a little threadbare … but such details fascinated the public: a queen who stored cereal in Tupperware, used a two-bar electric fire for heating, and kept a Big Mouth Billy Bass, a battery-operated fish, on top of her piano, seemed less remote, despite being woken each morning by bagpipes."
Her eldest son, Charles, who was just three years old when his mother ascended the throne in 1952, is now King Charles III. It's a sudden departure in a nation where more than 85% of the population has known only one monarch, a female one.
Maureen Dowd wrote in the New York Times that she had been "raised in an Irish family baked in bitterness about British oppression. The monarchy seems like an expensive relic to me, and I think King Charles, on the throne at last at 73, will struggle with a domain in which former colonies may consider dropping him as head of state."
"I always thought of Queen Elizabeth as an avatar of nepotism and colonialism. But as time went on, and victimhood became the fashion, I began to have a creeping admiration for her stoicism."
"Then, in 2011, I covered her fraught trip to Ireland, the first by a British monarch in a century. Suddenly I understood how one small movement of her head could soothe over 800 years of bloodshed and hatred…The queen showed all the empathy and warmth she could not summon when Diana died. By the end of the visit, the Irish had melted. They were calling Elizabeth their 'prodigal mother,' 'Liz,' and some were even waving Union Jacks."
-Richard Galant, CNN