Bangladeshi missing woman found in Pakistan after 41 years
Shining BD Desk || Shining BD
Published: 8/1/2022 5:13:14 AM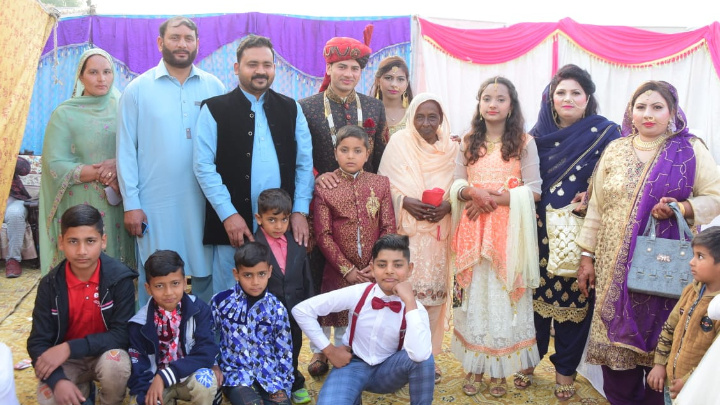 In a miraculous turn of events, a Bangladeshi woman who went missing 41 years ago has been found in Pakistan, thanks to social media.
Aklima Begum, 65, the then mother of three and daughter of deceased Ismail Sheikh of Gangarampur village of Tala upazila in Satkhira, lost her mental stability after the death of her husband.
One day in the year of 1981, she disappeared.
At that time, her family members failed to locate her despite conducting an extensive searching for her.
Aklima was however found in Sialkot, Pakistan after 41 years through social media platform Facebook. However, how she got there still remains a mystery.
Aklima only remembered the name of Gangarampur village along with the names of her parents and brothers.
In a video posted on a Facebook group by her children in Pakistan, Aklima, who is staying with her family in Pakistan's Sialkot, expressed her wish to come back to her motherland at least once before passing away.
The video they made caught the attention of Zakiraya Sheikh, son of deceased Maqbool Sheikh, elder brother of Aklima.
Noticing how the names mentioned by Akalima in the video matched those of his grandparents' and uncle's, he discussed the matter at home and after showing the video confirmed that Aklima Begum in the video was infact his missing aunt.
After that, they contacted her through the internet.
Zakiraya said: "I found her through Facebook a few days ago. Since then everyone in the family has been talking to her regularly. She wants to come here so we sent her an invitation letter. Now she can come if Bangladesh and Pakistan embassies cooperate."
He also said that after talking to his aunt, he came to know that she was in a shelter home in Pakistan.
There she met a man named Muhammad Siddique and later they got married. Muhammad Siddique died a few years ago but they have two sons and two daughters in their family.
"We want them to have the opportunity to visit us, we are making all efforts for this," he added.
Aklima's younger brother Ibrahim Sheikh, 50, said: "She almost went mad when her husband died. We can't even tell how she later moved to Pakistan. Then again, we recently found her and we hope to bring her back."
Aklima has a son and two daughters with her first husband in Bangladesh.
The daughters are married and they live with their respective families while her son Hekmat Ali works in a factory in Dhaka.
When contacted over the phone, Hekmat said: "I lost my father when I was young. Now, I got my mother back after so many years. If she is brought back here then I want to take care of her for the rest of her life."
Dhaka Tribune