"Hawa" experiences houseful shows in most cinema halls
Shining BD Desk || Shining BD
Published: 8/1/2022 4:58:45 AM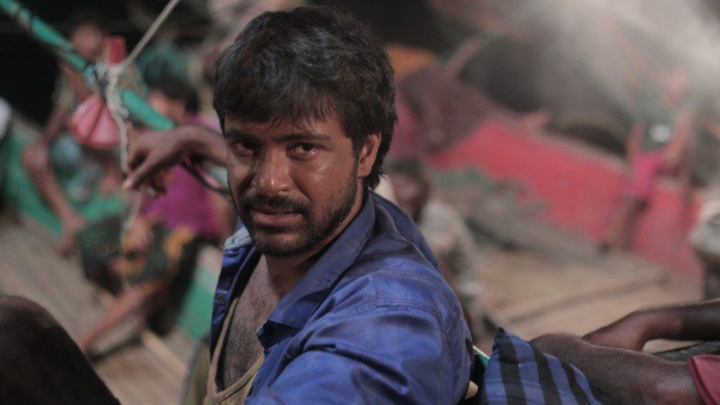 Mejbaur Rahman Sumon's directorial debut "Hawa" is experiencing houseful shows in most cinema halls across the country, according to many hall owners. As of the last decade, such eagerness for a local production has rarely been seen in the theatres.
Hall owners, who were having a hard time sustaining regular customers, especially during the pandemic, are very happy about this change of pace. "Hawa" has also received a good response in theatres outside of Dhaka. Even with four shows per day at Cinemascope in Narayanganj, the film is running houseful on a daily basis since its release.
"The film 'Hawa' is going houseful in our hall. Last week, 'Poran' also garnered a good response from audiences here," said Robi, the executive director of Cinemascope. "We look forward to even more promising releases in the future."
In response to the demand from hall-goers, hall authorities have already started selling advance tickets for the second week of shows.
The tickets for all four shows of "Hawa" at Roots Cineclub in Sirajganj are sold out till August 1, informed the hall's director Atik.
Chattogram Silver Screen, which is currently running four shows for the film daily, are now looking to arrange 5 shows per day for the production to meet the increasing demand for tickets.
"We are getting a good response for the film from the audience. Every show is going houseful here. That's why we are planning to screen five shows, starting from the next week," informed Farooq, the owner of Chattogram's Silver Screen.
Sylhet Cineplex has two shows booked for "Hawa" everyday, which are currently running houseful. "We already have numerous disappointed customers, as they failed to secure tickets for the film. I hope the film continues this momentum for the next two weeks," said Azad, the manager of the hall.
"Hawa" has made new record in Modhuban Cineplex Bogura. "All our shows for the film are houseful," said M Yunus Rubel, the owner of the theatre.
Meanwhile, "Hawa" is getting a good response from halls in Dhaka as well. Four daily shows are also being screened at Shyamoli Cineplex.
"The first two shows have gone houseful. The second show from this morning also went houseful," shared Hasan, the manager of Shyamoli Cineplex. "Tickets for the next two shows are sold out too. We are hoping the next shows will also be houseful."
The owner of the Modhuban hall, Iftekhar Uddin Nawshad confirmed that the film is also running houseful in his hall.
Chanchal Chowdhury, who plays Chan Majhi in the production, is on cloud nine. "Hawa seems to have taken our audience by storm. I hope such positivity keeps blowing over our industry, rejuvenating the golden days of cinema in Bangladesh," he said.
The Daily Star