Efforts to combat human trafficking need to be coordinated
Shining BD Desk || Shining BD
Published: 7/31/2022 6:21:49 AM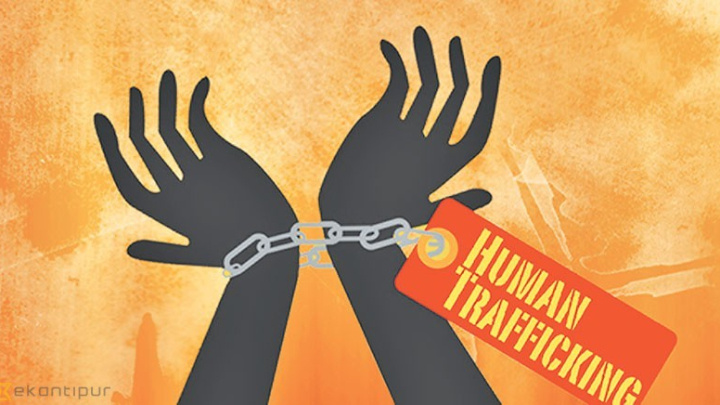 Efforts to combat human trafficking need to be coordinated both in cyberspace and the real world, since the menace has latched on to the internet and gotten worse amid the pandemic, said speakers yesterday.
They called upon stakeholders, including the government and international partners, to focus on a rights-based approach to prevent exploitation of victims and shrink the space for traffickers to prowl.
Marking World Day Against Trafficking in Persons, the home ministry and Counter Trafficking in Persons Technical Working Group of Bangladesh UN Network on Migration organised the national consultation on "Combating Human Trafficking in the Context of Use of Technology and its Abuse" at a city hotel.
Addressing the event, Tariqul Islam, country director of Justice and Care Bangladesh, said technology is enabling traffickers to reach vulnerable groups to deceive and exploit.
Besides, it facilitates communication and coordination between trafficking networks, from transport of victims to transfer of profits, said Tariqul, who has recently been recognised by the US state department as an "advocate" for victims of trafficking.
However, technology is also being harnessed to fight this crime, he further said.
Abdusattor Esoev, International Organization for Migration chief of mission in Bangladesh, said traffickers are increasingly abusing technology to recruit, control and exploit victims, and their methods evolve on a daily basis.
Covid-19 has allowed traffickers to shift their focus to the internet even further, he said, adding that technology also offers significant opportunities to eradicate trafficking. Technology can help detect trafficking trends, rescue victims, and disrupt organised cross-border trafficking networks, he said.
In her speech, UN Resident Coordinator in Bangladesh Gwyn Lewis said the pandemic has forced many migrants to rely on online resources including social media to organise their journey.
This has led to trafficking spreading to cyberspace, she said, adding that this year's theme "use and abuse of technology" is therefore extremely relevant.
Prevention and raising awareness are critical to ensure that what is illegal and prosecuted offline is also illegal and prosecuted online, she further said.
Addressing the event as special guest, Foreign Minister AK Abdul Momen said the government will continue its relentless efforts to curb the crime as per international commitments and national policies.
"[Bangladesh] is making every effort to make the best use of technology in this endeavour. But we also need our partners to be more humane in dealing with the victims," he added.
He added that authorities are using information and communication technology to effectively combat the crime through four domains: awareness building, reporting, rescue, and prosecution of traffickers.
Addressing the event as chief guest, Home Minister Asaduzzaman Khan said the government has "zero tolerance" for human trafficking.
Bangladesh retaining "Tier-2" position in the US Trafficking in Persons Report-2022 reflects the government's continuous efforts to combat the menace, he said.
However, cumulative efforts from all sectors are required to address challenges of trafficking and illegal migration, he added.
Problems of human trafficking affect almost every country -- whether it is a country of origin, transit or destination -- said British High Commissioner to Bangladesh Robert Chatterton Dickson.
Abuse of social media by traffickers is not only a problem of Bangladesh but one present across the globe, he said, adding that preventing forced labour by promoting safe migration is a major goal of the UK government's work in Bangladesh.
Scott Brandon, acting deputy chief of mission of the US embassy in Bangladesh, said working to fight human trafficking remains one of his country's top priorities around the world, including Bangladesh.
Swiss Ambassador to Bangladesh Nathalie Chuard, Acting Charge de 'Affairs of the European Union Delegation to Bangladesh Jeremy Opritesco, Secretary of Expatriates' Welfare Ministry Ahmed Munirus Saleheen, and Senior Secretary of Home Ministry Akhter Hossain, among others, spoke at the event.
The Daily Star