Dipu Moni apologizes for education institution closure for AL rally
Shining BD Desk || Shining BD
Published: 7/28/2022 9:22:07 AM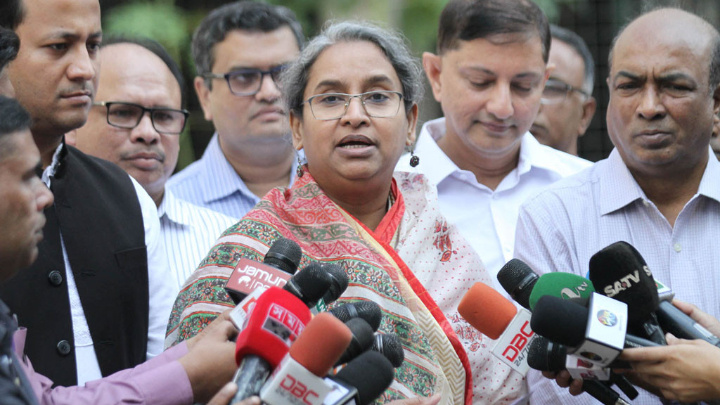 Education Minister Dr Dipu Moni has apologized after media reports surfaced regarding the closure of several educational institutions in the capital's Dakshinkhan for a political rally of the ruling Awami League.
On Monday, the minister attended the Tri-Annual Conference of Thana and Ward Awami League at the grounds of SM Mozammel Haque Shiksha Complex in the Dakshinkhan area of Dhaka.
After leaving the program, she got to know that several educational institutes in the vicinity were closed down for the day due to the program.
"I am really ashamed because of the damage caused by the rally. I hope you will forgive me," she said during the opening of the Bangabandhu Olympiad and Shikshangan.com at the International Mother Language Institute auditorium on Wednesday.
Expressing her embarrassment at the situation, she said: "Later when I inquired, I was told that the educational activities ran from 9am to 2pm. But there is no reason to think that the activities have been completely smooth with pandals there. I am really ashamed of that."
Saying that the number of playgrounds across the country was steadily dwindling, she added: "The playgrounds of the education institutes is all we have."
"We use the grounds of educational institutions to hold any event - social, political, cultural or religious. We have a directive: educational programs should be held on the grounds of educational institutions."
She called on her party to not arrange gatherings on the grounds of educational institutions and to hamper the education of the students in the process.
She said that if programs are to be arranged, they should be done in an alternative place.
"If there is no alternative, then the educational activities should not be disrupted in any way and the political programs should be held on a holiday," she added.
Dhaka Tribune