Maldivian young woman comes to Comilla following her love with Bangladeshi man
Shining BD Desk || Shining BD
Published: 7/28/2022 6:16:20 AM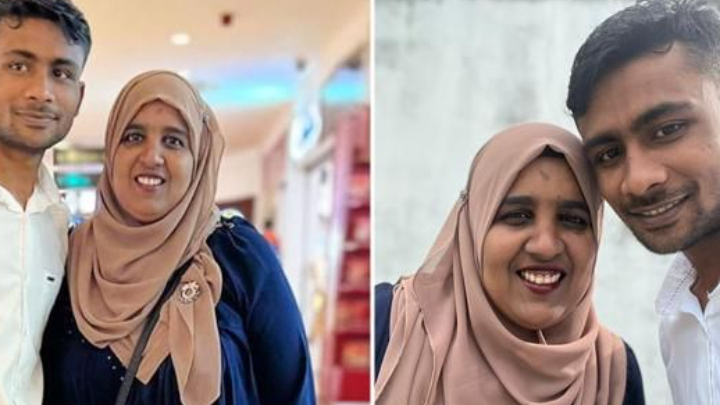 A Maldivian young woman, Habba Ahmed, has flown to Comilla following her love with a Bangladeshi man.
However, the story is slightly different this time as she entered the country as a wife.
It is reported that Habba Ahmed and Mohammad Russell of Comilla's Barura upazila got married in the Maldives in 2021.
Russell came to Barura with his wife Habba on Sunday.
He said that he went to Maldives in 2014 due to work. In 2019, he met Habba Ahmed, daughter of Ahmed Didir of Male City. After that, a love relationship developed between the two. They got married in October 2021.
Russell said: "When I told Habba about coming home, she also expressed interest. In a short time, she has become a part of my family."
Russell's father Abdur Rashid said: 'My daughter-in-law has blended in with everyone in a short time. It seems that he has known us for a long time.'
Local Union Parishad member member Jahangir Alam said Russell brought his wife with him when he came home on Sunday.
Dhaka Tribune