6 cases filed over the attacks on Hindu minorities in Rangpur
Shining BD Desk || Shining BD
Published: 7/27/2022 8:52:41 AM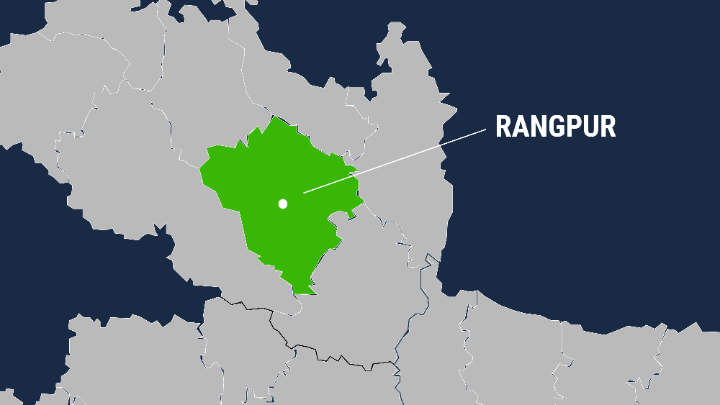 Six cases filed over the attacks on Hindu minorities in Rangpur's Thakurpara and Pirganj are yet to see trial even though five years have passed since one of the incidents.
Allegations have arisen that police have conducted a subpar investigation and filed charge sheets naming random people and leaving out the actual perpetrators in return for bribes.
State attorneys in Rangpur allege that the Supreme Court's orders to speedily dispose of communal violence cases and treat these cases with utmost importance are not being implemented.
Rangpur Public Prosecutor Abdul Maleque said that police filed charge sheets in two cases over the vandalizing of Hindu homes in 2017, naming over 500 people, most of whom the locals do not know.
He says that the police have been repeatedly asked to file the chargesheets naming the actual perpetrators but to no avail.
As a result, several of the legal formalities remain unfilled because the perpetrators have not been arrested or shown up to court.
On November 10, 2017 communal violence broke out in Rangpur Sadar Upazila's Thakurpara over a Facebook status. Over 50 Hindu homes were burned down and looted. Two cases were filed with Rangpur Sadar Police and Gangachar Police.
Gangachar Police Sub Inspector Mohammad Ali filed a case which was investigated by SI Maqbul Hossain. The later filed a charge sheet against 268 people.
On the other hand, another case was filed with Rangpur Police by SI Ferdous Ali and another charge sheet naming 268 people were filed.
Both the chargesheets were filed at the beginning of 2019 naming several activists of the BNP, Jamaat-e-Islam and their affiliate organization.
Several Shibir activists as well BNP's affiliate Jatiyatabadi Ulama Dal district unit President Enamul Haque Majid were also named in the case.
Over 50 people were shown arrested and remanded. In the two cases, over 500 people have been named in the chargesheets but over 100 of them are not from the area and unknown to locals.
As a result, police have been unable to track them down despite arrest warrants being out, making the trial uncertain.
Requesting anonymity, a senior lawyer of Rangpur court told Dhaka Tribune that the case has been compromised as the police have shown random people as accused.
Sadhan Chandra, one of the locals who suffered damages during the attack, expressed disappointment at the police and said whether the case will be go into trial is now uncertain.
A similar incident was reported on October 17, 2021, when at least 30 homes belonging to the Hindu minority were burned down and looted in Pirganj Upazila's Kasba Majhipara and Dakhshin Majhipara.
A total of four cases were filed over the incidents and police arrested 50 suspects and remanded them. Over 100 people were named in the chargesheets.
After that police filed four chargesheets, said Pirganj police OC Abdul Awal.
However, locals claim that police are yet to identify the masterminds behind the attacks and have just filed the chargesheets for the sake of filing it and in the process have named innocent people.
Rangpur Sadar Court Inspector Golam Mostafa said that not all the accused in the cases have been arrested and it cannot be said for certain when the trial might take off.
Dhaka Tribune