Cristiano Ronaldo's Bugatti Veyron values at 1.7 million dollars
Shining BD Desk || Shining BD
Published: 6/21/2022 5:42:42 AM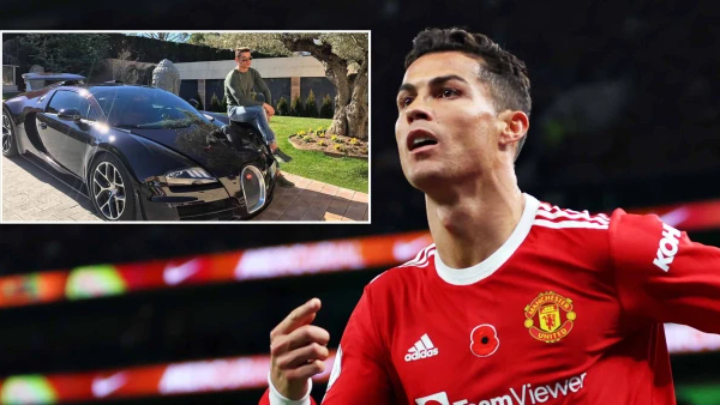 According to local Spanish press, Cristiano Ronaldo's Bugatti Veyron -- valued at 1.7 million dollars – was crashed into a house by an employee of the superstar footballer in Majorca on Monday morning.
The driver was not injured in the accident but the front of the car was damaged, according to reports.
Ronaldo had earlier shipped the Veyron to Majorca, where he is currently spending a well-deserved holiday with his family following a challenging English Premier League season with Manchester United, after which he turned his focus on his national assignment for Portugal in Nations League.
Like his trophy cabinet, the Manchester United superstar's car collection is purely sublime, with Lamborghini, Bugatti, Aston Martin, Maserati, Rolls Royce, Ferrari, Porsche, and whatnot, among his fleet of luxury cars.
Now it could be said that even with the damage to his prized asset -- the first of the four Bugattis he purchased -- Ronaldo's car collection is still arguably not an iota short of incredible, a stuff of fantasy for any sports car enthusiast. The Daily Star