"Calculative cricket" is the buzzword for the upcoming Zimbabwe T20I series
Shining BD Desk || Shining BD
Published: 7/27/2022 7:14:15 AM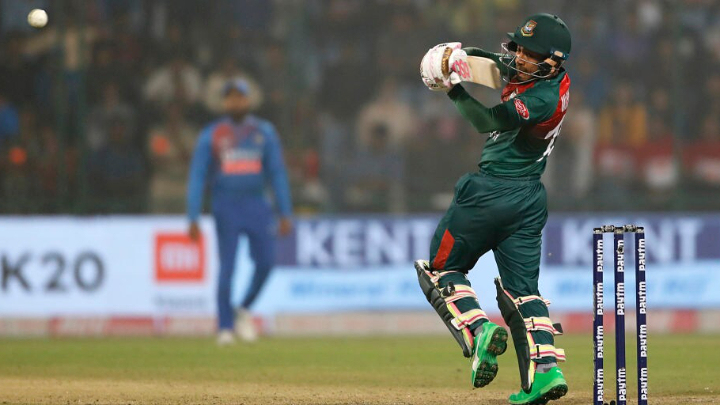 "Calculative cricket" was the buzzword yesterday as members of the national team geared up for the upcoming Zimbabwe T20I series.
Buzzwords are never too far away before any series and, having had former T20I skipper Mahmudullah Riyad go on about 'positive intent', newly-appointed T20I skipper for just the Zimbabwe series Nurul Hasan Sohan introduced 'fearless cricket' to the cricket fraternity's vocabulary.
27-year-old off-spinner Sheikh Mahedi did not shy away from throwing in a catchphrase of his own either. Asked about his role, he said that it was important to make up for lack of power-hitting options as a batter. "I can't just hit a six off the very first ball. We have to play calculative cricket. If we can't hit sixes, we have to make up with singles, doubles and fours," he said.
The lack of power-hitting has been a much-discussed topic recently, especially after the World Cup debacle in UAE.
"We're not power-hitters. We can't be Andre Russell or [Kieron] Pollard even if we wanted to. We have to improve as per as our capabilities," he said.
For Mahedi, chopping and changing the line-up is detrimental to finding solidity in the T20 format. Told that Sri Lanka have developed power-hitters, he replied: "We can be better than Sri Lanka but we need time. In our country, T20 batters are shuffled a lot in the batting order. Sri Lanka do not do that."
With Bangladesh sending a relatively young squad for Zimbabwe T20s, Mahedi opined that everyone would need to think for themselves in the absence of senior stars.
The Daily Star