Raaz and Pori eagerly wait for their baby, who is due in September
Shining BD Desk || Shining BD
Published: 7/27/2022 6:48:14 AM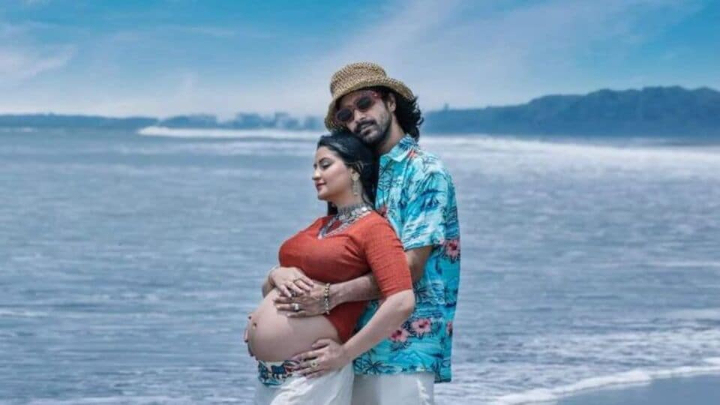 Celebrity couple, Sariful Raaz and Pori Moni, have been spending a great deal of time together as the couple are currently expecting their baby, who is due in September. During the pregnancy period, Pori Moni has been scheduling photoshoots to remember this period of her life.
Meanwhile, Pori Moni recently remarked that she was in tears after watching "Poran", the Raihan Rafi directorial which stars her husband Sariful Razz.
Raj and Pori watched the show together on July 23 at Sony Square in Mirpur. After watching the film, the actress was overcome with emotions, and hugged Razz while crying.
"After hearing everyone's praise for Razz's performance in "Poran", and seeing the movie myself, I couldn't hold back my tears—I am overjoyed", said the actress.
Pori Moni also posted photos with Razz on her Facebook profile, calling the actor her 'Poran'.
The couple had their wedding in January of this year, in the presence of their friends and family.
The Daily Star