Court sentences suspended OC to 20 years in prison and his wife to 21 years over a graft case
Shining BD Desk || Shining BD
Published: 7/27/2022 6:04:05 AM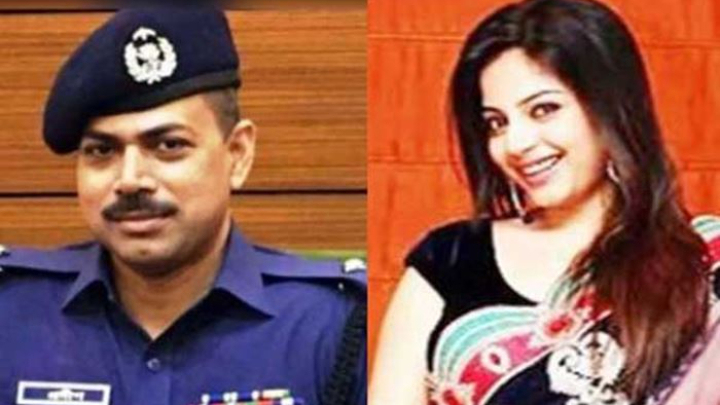 A Chittagong court has sentenced suspended OC of Teknaf police Pradeep Kumar Das to 20 years in prison and his wife Chumki Karan to 21 years in jail over a graft case.
They have also been fined over Tk4 crore and all their assets are to be seized, Anti Corruption Commission lawyer Mahmudul Haque told Dhaka Tribune.
Judge Munshi Abdul Majed of the Chittagong Divisional Special Judge's Court delivered the verdict around 11:15am on Wednesday.
The verdict was delivered after the court concluded hearing the testimonials of 24 witnesses.
Pradeep already has a death penalty hanging over his head for the brutal murder of former army officer Maj (retd) Sinha Mohammed Rashed Khan in Cox's Bazar.
On August 23 in 2020, the ACC filed the case against Pradeep and his wife over amassing wealth worth Tk4 crore illegally.
On April 20 last year, Pradeep and his wife were asked to submit their wealth statements and they submitted their statements in June. After a long investigation, the ACC found evidence that the couple acquired assets worth over Tk4 crore illegally.
ACC Chittagong Assistant Director Md Riaz Uddin submitted the chargesheet on July 26.
On September 1, the court accepted the chargesheet and a Chittagong court indicted Pradeep and wife in the case on December 15 last year.
On January 30 this year, Pradeep submitted a petition to the High Court seeking cancellation of the indictment order and judicial proceedings in the case.
Dhaka Tribune