Beauty and skincare tips: 5 must-have monsoon grooming products
Shining BD Desk || Shining BD
Published: 7/26/2022 8:57:02 AM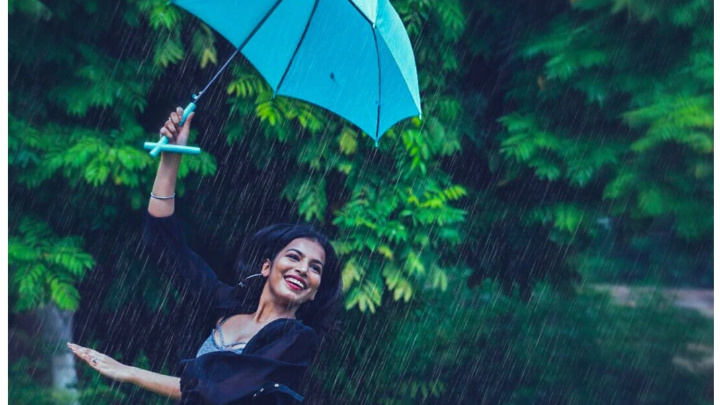 The heavy rains have turned the surroundings green where enjoying the raindrops in a dry place becomes a beautiful moment. However, the monsoons bring chaos, especially in grooming but beauty and skincare products available in the market are a boon in taking care of yourself in the rainy season.
The skin can be prone to blackheads and eruptions in humid weather. During monsoons, dust storms and high humidity bring skin concerns, especially for those with oily or combination skin and since sweat and oil secretions are deposited on the skin, oily skin appears even more oily and dull and dirt and pollutants from the air are attracted to sweaty skin.
It's not simple to keep your skin looking beautiful during the monsoon as monsoons bring with them a lot of humidity, which isn't good for your skin. Humidity makes skin sticky, which invites pimples, acne and greasy skin and as a result, when it comes to taking care of your skin during the monsoons, you must step up your skincare game.
Here are five must-have monsoon grooming products that are essential in your cabinet:
1. Clay masks - Skincare deserves special care as there are chances of the rains creating skin irritations. Clay Masks thus can come into the picture. They help in clearing & brightening the skin, apart from being god's gift in dealing with oily skin. Ashish Aggarwal, Co-Founder of NutriGlow, revealed, "Clay masks are great for hydrating dry skin and protecting it from breaking out. It restores the skin balance. It has anti-microbial properties and thus prevents skin diseases. It also oxygenates your skin cells and regulates sebum production."
2. Toners - You can call toners an essential part of oily skin care during any season. They help you in cleaning any remaining dirt while reducing the skin pores. "For oily skin, look for natural ingredient-induced toners like Tea Tree, Rose Water or Aloe Vera or go for clarifying and pore toners. The toners maintain skin's pH balance and hydrates and help in lightening blemishes," mentioned Ashish Aggarwal. Keeping the skin clean is easy with the help of a toner.
3. Serum - Anyone with oily skin understands the trouble of maintaining skin that won't break out or remain greasy. Serums are a superb option for keeping oil skin issues at bay. Megha Asher, Co-founder of Juicy Chemistry, shared, "If acne and oiliness are a concern, a BHA is a perfect serum. Use it at night after cleansing. If pigmentation is a concern, opt for a Vitamin C serum and even an AHA serum. Make sure to slowly introduce actives into your skincare regimen and not go overboard with chemical exfoliants. Remember to always listen to your skin!"
4. Cleanser - Skincare starts with keeping the skin clean and fresh. That is why a cleanser is a must on your list. It does its job of not just cleaning your skin but also ensuring the skin's moisture is intact. Your skincare routine is incomplete with cleanser. "Hyperpigmentation and acne are two commonly observed phenomena during this time. Depending on what you're struggling with, you can opt for super fatted cleansers that nourish and protect your skin without stripping away moisture such as the tamanu, kakadu plum, hemp, tea tree or neem face wash" Megha Asher related.
5. Foot care cream - Your feet take the worst hit for this reason and this is why foot care creams are a need but only after giving your feet a good wash. Investing in a good foot care cream will do wonders. Of course, you also need to rid the dead skin on your sole with a foot scrubber. It will help the cream work better. Dr Manisha Mishra Goswami, Medical Adviser at Charak Pharma, highlighted, "Monsoon weather is an alarm to take care of your feet and guess what? Foot care creams help prevent foot skin damage, exfoliate and protect from fungal infections. Opt for a clinically tested herbal formula with goodness of natural herbs to heal, moisturise and nourish the foot." Grooming from head to toe can be in order with a good foot care cream.