Shakib Al Hasan: It is not possible for me becoming both coach and captain
Shining BD Desk || Shining BD
Published: 6/20/2022 8:56:15 AM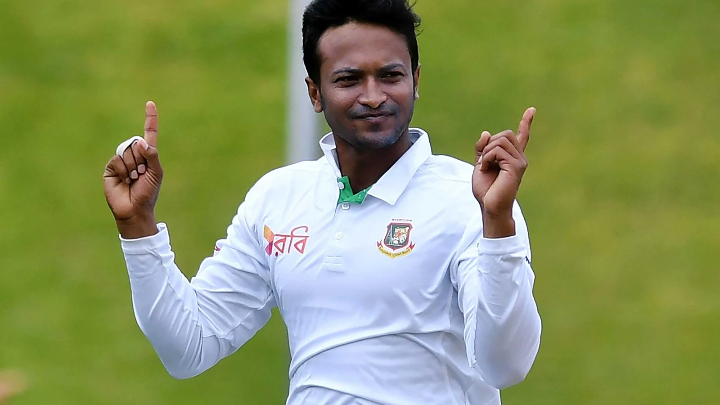 Bangladesh Test skipper Shakib Al Hasan said that all the batters in the side have technical problems and discussing such issues would be problematic for him in the sense that it would mean him becoming both coach and captain.
Asked on technical aspects behind the batting debacles, Shakib opined that the team does not have many technically sound batters.
"I think there are technical problems as well," he replied when it was suggested to him at today's press conference that technical issues perhaps did not factor in towards causing batting debacles in both innings.
"I don't think we have many technically sound players. Everyone has technical problems but they will have to find out a way by themselves on how to stay at the wicket and score runs," he added.
Shakib was asked whether he as the captain, discussed certain technical issues with the batters. He was of the opinion that he should be responsible for his side of the job and it would be problematic if he was to do another's job.
"It's not a matter of discussion for me, it's a matter for the coach. If I am coaching and captaining the side too then it's a problem for me. I think it's better if I am doing the job that I am responsible for. I will try to do my duty according to my responsibility. If the rest do their job accordingly from their own positions, then the task will be easier for everyone," he said.
Shakib was still hopeful that the individual performances in this game with the bat, especially in the second innings, meant that Bangladesh just need some of their batters to turn up and score runs to keep them in the game.
"I haven't looked at the Saint Lucia wicket yet so it's difficult to say (on any change in plans for next game). The one thing is that we will be able to take some positives from the end of day two and then day three. If you look closely, if we had scored 150 more runs and the two innings together had produced 500 or 550 runs, how competitive it would have been. Our two innings together produced something like 350 and we have to score 150 more runs more to be competitive. It's not a lot of runs. No one scored runs in the first innings and in second innings most of our batters didn't score and still we scored 350. If some batters contribute, then we can score those runs. With the bowling attack we have, we will be able to fight with Windies."