Coconut Kheer Recipe
Shining BD Desk || Shining BD
Published: 7/24/2022 8:51:52 AM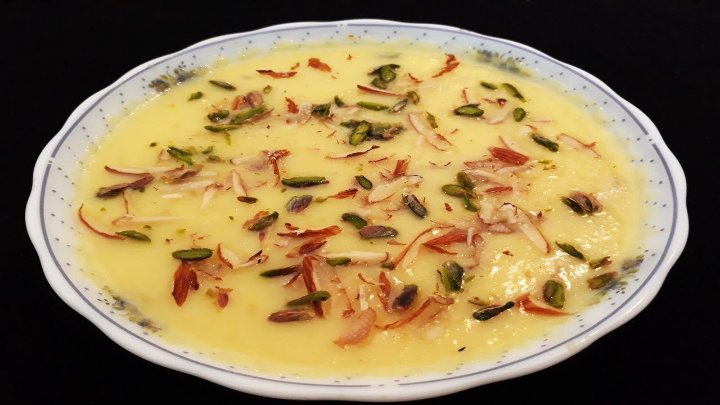 Ingredients of Coconut Kheer
1 cup grated coconut
3 cup full cream milk
2 tablespoon condensed milk
1/2 teaspoon powdered green cardamom
1/4 cup flaked almonds
1 tablespoon ghee
1 cup coconut cream
1/2 cup sugar
2 Pinch saffron
1/4 cup mixed dry fruits
1/2 cup coconut meat
Step 1
Toss the coconut chunks
To begin with this simple Kheer recipe, take a pan and add ghee, add coconut chunks, flaked almonds, dry fruits and toss till they turn slightly brown. Transfer to a plate.
Step 2
Boil milk
Take a vessel and add full cream milk, keep stirring this milk till it reduces to half. In the meantime, take a bowl and whisk coconut cream, condensed milk, cardamom powder and saffron strands.
Step 3
Add condensed milk and coconut mixture
Once the milk is reduced to half, turn off the flame and add in the whisked condensed milk and cream mixture, using a whisker, mix all the ingredients and allow the kheer to sit for some time.
Step 4
Coconut Kheer is ready
Next, turn on the flame and add nuts, coconut chunk mix, mix everything nicely. Cook for 5 minutes till it turns thick creamy and turn off the flame. Once the kheer attains room temperature, then refrigerate and serve chilled.