World Habitat Day and Bangladesh's perspective
Commodore Mohammed Nurul Absar, Chairman of Cox's Bazar Development Authority || Shining BD
Published: 10/2/2023 9:02:03 AM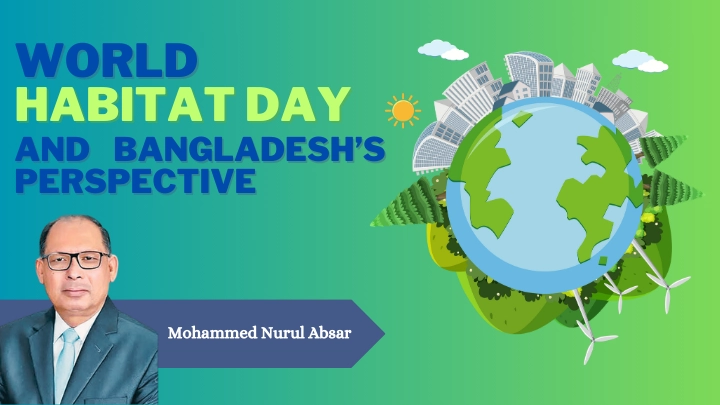 World Habitat Day, observed annually on the first Monday of October, is a global initiative by the United Nations (UN) that brings attention to the crucial issues of housing and sustainable urban development. This day serves as a poignant reminder that housing is not merely a fundamental human right but also a cornerstone of sustainable and inclusive development. World Habitat day was first established by the UN General Assembly in 1985. It was conceived as a way to promote the idea that every person has the right to safe and adequate housing and to encourage discussions and actions on sustainable urbanization. The choice of the first Monday in October for this observance symbolizes our collective commitment to addressing the pressing global housing challenges. For countries like Bangladesh it's an event to inspire positive change and progress in housing and urban development.
2023 has been a particularly challenging year for urban economies. The threats of "Three C'' signifying the post COVID challenges, Conflict in Ukraine and Climate related disasters may continue to have far reaching implications for world economy. And it is worth mentioning that the growth of the global economy is declining by around 2.5%.

Given the magnitude of the contribution of cities to the national economy, the future of many countries will be determined by the productivity of their urban areas. We need cities that can absorb, recover and prepare for future economic crises.