Canada's Speaker Anthony Rota resigns after Nazi in parliament row
Published: 9/27/2023 5:47:04 AM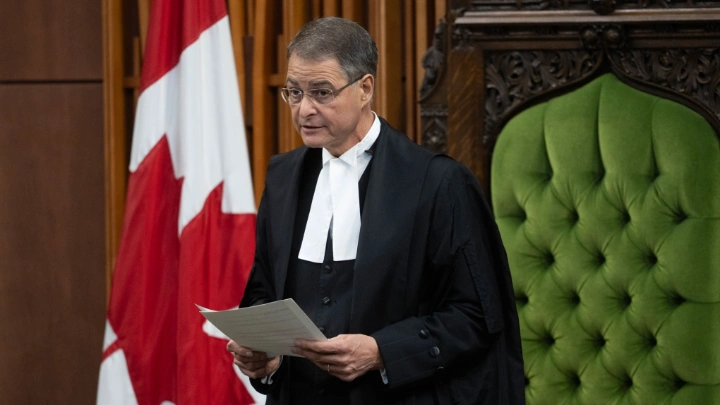 The Speaker of the House of Commons in Canada has resigned after praising and welcoming a Ukrainian soldier who served in a Nazi unit to parliament.
Anthony Rota resigned on Tuesday after meeting with party leaders in Ottawa, having previously resisted calls to resign.
"In parliament, I have to resign as your Speaker," he declared. "I express my sincere remorse once more."
The event from last Friday was widely denounced.
Yaroslav Hunka, 98, received a standing ovation when Mr. Rota referred to him as a "hero" on Friday during the visit of Volodomyr Zelensky, the president of Ukraine.
Mr. Rota claims that when he invited Mr. Hunka to the event, he should not have done so because he was unaware of his Nazi affiliations.
The "extremely upsetting that this happened" statement was made by Justin Trudeau, the prime minister of Canada, on Monday.
Mr. Hunka fought in the Nazi-commanded 14th Waffen-SS Grenadier Division during World War Two. This voluntary unit was primarily composed of ethnic Ukrainians.
The division has not been found guilty of any war crimes by a tribunal, but its members are accused of killing Polish and Jewish civilians.