Dengue infection: 15 more die, 3123 are hospitalised in a day 
Shining BD Desk || Shining BD
Published: 9/27/2023 5:30:22 AM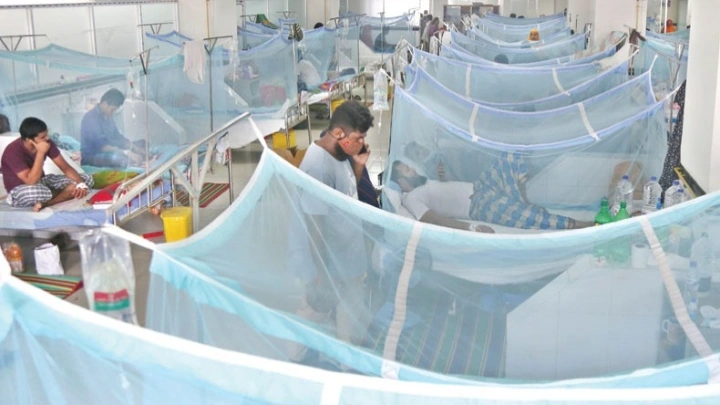 Tuesday saw about 15 more dengue deaths in the nation in a 24-hour period. With this, there have been 943 dengue deaths nationwide so far this year. This month, 350 cases of dengue have resulted in deaths.
About five dengue deaths were reported in Dhaka, and ten outside the capital died in the 24 hours between Monday at 8:00 am and Tuesday at 8:00 am, according to a press release issued on Tuesday by the Directorate General of Health Services (DGHS)'s Health Emergency Operation Centre and Control Room.

During that time, 3,123 additional dengue patients were admitted to various hospitals around the nation. Approximately 2,349 of them were admitted to hospitals outside of Dhaka, and 774 of them were admitted to hospitals in Dhaka.
Thus far this year, 193,881 dengue patients have been admitted to hospitals. The remaining patients are from areas outside of the capital, with about 80,490 of them being from Dhaka.
Last year, there were a record 281 dengue deaths in the nation. Dengue claimed the lives of about 179 people in 2019, seven in 2020, and 105 in 2021.