The truth can only be revealed by Tamim, claims Mashrafe.
Published: 9/27/2023 5:23:06 AM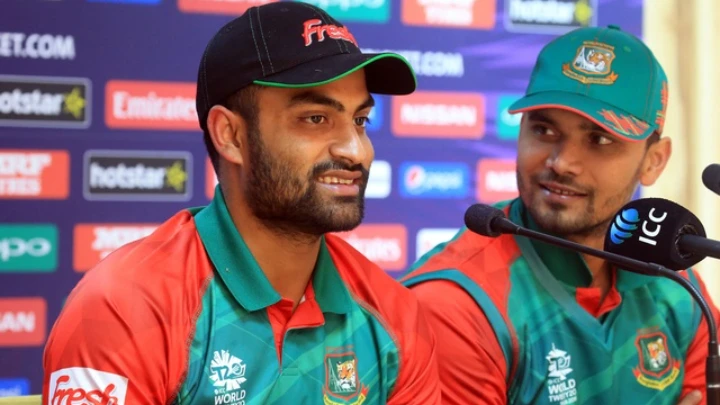 Mashrafe Bin Mortaza, the former captain of Bangladesh, hoped Tamim Iqbal would one day clarify the reason for the drama surrounding his selection for the World Cup team.
After much drama, chief selector Minhajul Abedin Nannu provided a clear explanation for Tamim's exclusion from the squad.
"There are some injuries which you can't take a risk with. This is very important. If we include someone and that player suffers from injury after going to the World Cup, then that would see the team management in a fix. So, that's a risk. So, we took this decision after considering all these," said Nannu, addressing the media in Mirpur last night.
Mashrafe, however, gave a different opinion on his Facebook post, opining that Tamim was not dropped, instead the batter opted not to be in the side.