At least 100 people perished in a wedding party fire in Iraq
Published: 9/27/2023 4:51:00 AM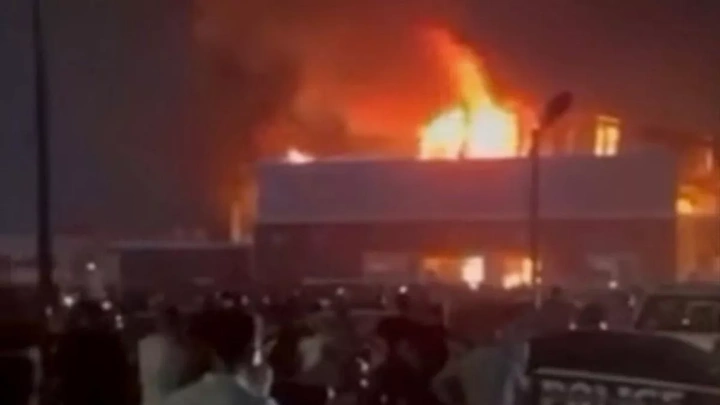 At least 100 people were killed and 150 others were injured when a fire broke out at a wedding in northern Iraq, according to state media.
Tuesday evening, as hundreds of people were celebrating in Al-Hamdaniya in Iraq's northern Nineveh province, a fire ripped through the venue.
Uncertainty surrounds the origin of the fire, but initial reports indicate that it began after fireworks were lit.
It is believed that the bride and groom are alive but hospitalised with burns.
According to initial reports in Iraqi media, they perished in the fire.
A photograph published by the Iraqi news agency Nina depicted dozens of firefighters battling the blaze, and images posted by local journalists on social media showed the event hall's charred remains.
There may have been flammable panels in the building that aided in the spread of the fire, causing portions of the ceiling to collapse.
"Parts of the hall collapsed due to the use of highly flammable, low-cost building materials that collapse within minutes when a fire breaks out," the Iraqi civil defence directorate was quoted as saying by a separate news agency, Nina.
In a video captured at the scene by a Reuters correspondent in the early hours of Wednesday morning, firefighters could be seen climbing over the wreckage of the building in search of survivors.
Hundreds of people were reportedly present when the building caught fire at approximately 10:45 local time (19:45 GMT).