US visa restrictions: State Dept spokesperson refrains from mentioning media
Published: 9/26/2023 9:00:52 AM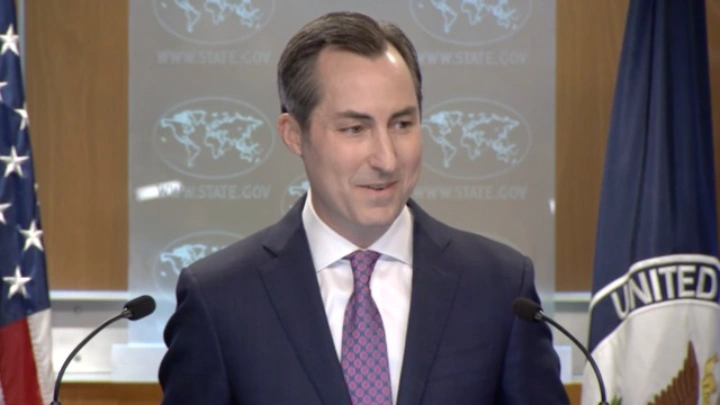 Though US Ambassador Peter Haas mentioned inclusion of media in the visa restriction policy, the United States Department of State refrained from mentioning media.
"I will say that, as we noted when we announced these new visa restrictions on Friday, they include –members of law enforcement, the ruling party, and the political opposition," US State Department Spokesperson Matthew Miller said during a regular media briefing on September 25.
He also said when the US Secretary of State announced the new visa policy in May, the purpose was not to take a side, but to ensure or to support free, fair, and peaceful national election in Bangladesh.
Responding to a question specifically on the inclusion of media in the visa restrictions, the State Department spokesperson said: "I think what we have said, and we – so we have not announced because visa records are confidential – we have not announced the specific members or the specific individuals to which this will apply, but it made clear that they will apply to members of law enforcement, the ruling party, and the political opposition."
Clarifying the issue after US Ambassador Peter Haas' remarks, the US Embassy in a Facebook post on Monday said, "We are applying the [visa restriction] policy in a balanced way against anyone [undermining the democratic election process in Bangladesh] – regardless of being pro-government, opposition party, members of law enforcement agencies, members of the judiciary, or media persons."
US Embassy Spokesperson Bryan Schiller said the visa restriction policy can be applied to anyone "found to be undermining" democratic elections in Bangladesh.
"This could include vote rigging, intimidating voters, use of violence to prevent people from exercising their rights to freedom of association and freedom of peaceful assembly, and the use of measures designed to prevent political parties, voters, civil society, or the media from participating in the electoral process or expressing their views," he told UNB while responding to a question.
Responding to a question on BNP Chairperson Khaleda Zia's release and treatment abroad, US State Department Spokesperson Miller said, "I just don't have any comment on that."