4 unidentified passengers of a bus dead and at least 20 others injured on railway level crossing at Gazipur
Shining BD Desk || Shining BD
Published: 7/24/2022 7:10:38 AM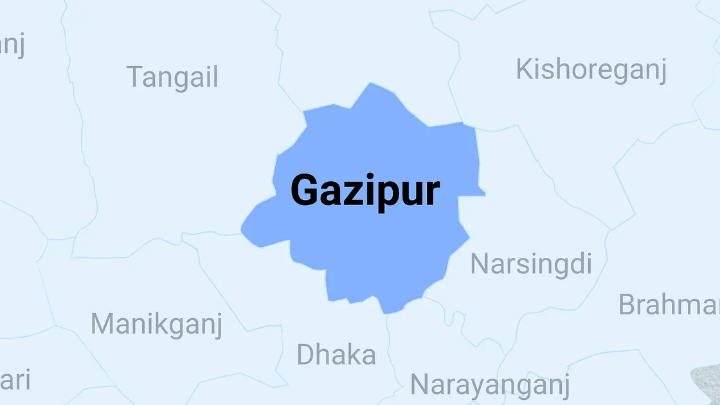 Four unidentified passengers of a bus were dead and at least 20 others were injured when a train hit the bus on a railway level crossing at Sreepur upazila of Gazipur this morning (July 24, 2022).
Gazipur Deputy Commissioner visited the spot at 10:30am and confirmed the incident.
The injured who are being treated at Sreepur Upazila Health Complex are Nirufa (41), Zahid (24), Arman (17), Naeem (19), Parvez (34), Masum (18), Farzana (20), Baby (40), Reshmi (30), Billal (20), Halima (24), Mahfuz (25), Shipon (17), Habibullah (16), and Sulema (19). Most of the injured are bus passengers and they are workers of Jahan Textiles in Tepirbari area of Sreepur.
A moving train hit the bus carrying workers as it was on a level crossing in the Maijpara area of Sreepur upazila around 7:30 in the morning, according to eyewitnesses, the police, and the injured.
They claimed that the Jazira-bound Balaka Express of Netrokona, which had left Dhaka, rammed into the bus and pushed it some distance away from the railway line.
Later, the injured were taken to a number of hospitals, including Sreepur Upazila Health Complex. According to witnesses, neither the signal bar at the crossing nor the gateman were in position when the accident occurred.
Sub-Inspector of Mymensingh's Goforgaon Railway Police Station, Md Rafiqul Islam, said that police recovered bodies of two people and sent them to Dhaka Medical College Hospital morgue with the help of Gazipur Railway Police.
On-duty doctor in the emergency department Of Sreepur Upazila Health Complex, Jannatun Naeem, said that 15 of the injured had been treated. Six seriously injured persons have been sent to Dhaka and Mymensingh Medical College Hospitals.
The Daily Star