Seminar on 'BD-US Trade and Investment'
Potential GSP for US cotton "may increase apparel exports by $800 million annually."
Published: 9/26/2023 5:56:20 AM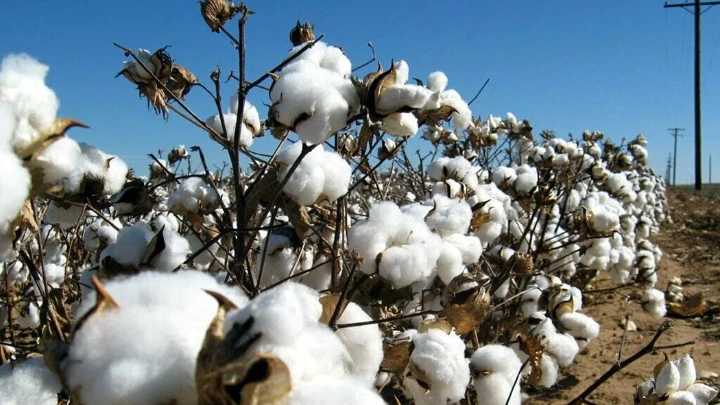 The possibility of a US Generalised System of Preference (GSP) that would grant duty-free status to clothing made of American cotton has the potential to significantly boost cotton imports from the US and exports from Bangladesh.
In the next five to seven years, Bangladesh's apparel export earnings could increase to $800 million as a result of this move, while US cotton imports could reach $3.0 billion.
Dr MA Razzaque, research director of the Policy Research Institute, made the projections while presenting a keynote at a seminar styled 'Bangladesh-US Trade and Investment' on Monday.
The Economic Reporters' Forum (ERF) hosted the event where John Fay, commercial counsellor of US Embassy in Bangladesh, was present as the guest of honour.
Policy Exchange Bangladesh chairman Dr Masrur Reaz, BGMEA president Faruque Hassan, BTMA president Mohammad Ali Khokon, BKMEA vice-president Fazlee Shamim Ehsan and Shasha Denims managing director Shams Mahmud spoke there.
A cotton GSP scheme is a special arrangement that the USA can offer to Bangladesh to allow duty-free facility for exporting locally-made garment with US cotton to the American market.
Apparel sector leaders and the government have long been negotiating with the American government for allowing 15.62-per cent duty waiver on garment items made of using US cotton and re-exported to the USA.
Mr Razzaque said the potential export gains for Bangladesh would be $400-$800 million if the US provides GSP for locally made garments from its own cotton and re-exported to its market.
According to him, 12-per cent apparel export growth from Bangladesh will be linked with 8.0-10 per cent cotton import growth, having a potential $2.5-$3.0 billion worth of additional cotton imports.
Terming the scheme 'low-hanging fruit' for both countries, the keynoter said if agreed, they can implement it easily as it will be win-win for both.
The US could be a more important source of cotton and enhance fibre security for Bangladesh, which could soon become the largest cotton apparel-exporting country in the world market.
Citing data, he said Bangladesh is the largest cotton apparel exporter to the EU while second to the USA after Vietnam having 34.7 per cent market share in the EU and 14.6 per cent in the USA respectively.
Bangladesh produces less than two per cent of the required nine million bales of cotton and almost the entire demand is met through import, cited Mr Razzaque.
US companies can investment in man-made fibre, which is another area of trade gains, he said, suggesting ICT, pharma and footwear for investment and cooperation in education and skills development.
Speaking there, Mr Fay suggested measures to find ways to reduce duty on export of garment items to the USA from Bangladesh.
He also cited profit repatriation, intellectual property rights, data protection and challenges of logistic services as major problems for investment.
There is big potential of the USA to invest in health care, ICT, education in Bangladesh, he added.
Mr Fay suggested that Bangladesh improve in the labour rights, labour law reforms and freedom of association for reviving the GSP.
At the seminar, Mr Reaz said, "Only the sky's the limit for attracting investment from the USA in different sectors of Bangladesh."
Bangladesh is currently the second-largest garment exporter global and third-largest manufacturing hub for large volume and low-valued garment items, he added.
He, however, stressed that Bangladesh improve the border and customs clearances, which are major concerns for attracting more foreign direct investment.
BGMEA president Hassan said Bangladesh has recently waived the mandatory fumigation requirement for importing US cotton, which will reduce time and cost.
"We're now approaching the US government to consider duty-free market access to the USA for garment made of US cotton," he said.
Cotton import for export-oriented garment industry is duty free which gives a cost advantage to the cotton growers and exporters, added Mr Hassan.
He also requested revival of the GSP, saying Bangladesh has complied with the 16-point action plan prescribed by the US government.
Bangladesh Textile Mills Association (BTMA) president Khokon said Bangladesh imports 20 per cent of its required cotton from India, 11 per cent from the USA and 3.0 per cent from Australia.
The demand for cotton-based apparel would not decrease, although the demand for the non-cotton fibre made garment items was rising worldwide, he observed.