Nakhchivan, the strategically important but remote Azerbaijani exclave
Published: 9/26/2023 5:48:18 AM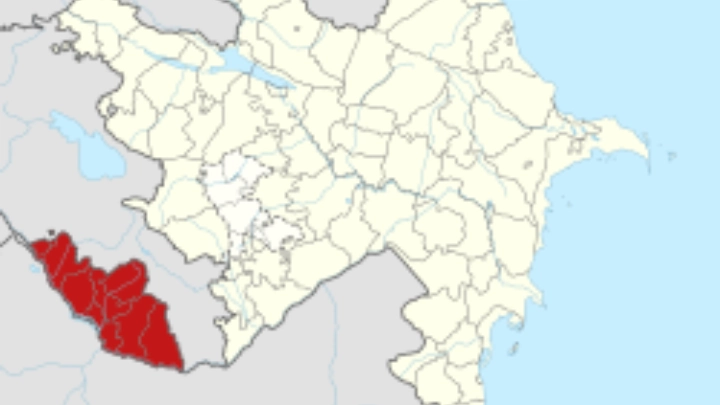 On Monday, Turkish President Recep Tayyip Erdogan met with his Azerbaijani counterpart, Ilham Aliyev, in the autonomous landlocked enclave of Nakhchivan.
The strategic territory is located between Armenia, Turkey, and Iran and does not share a border with Azerbaijan, but has been tied to Baku since the 1920s.
After a lightning Azerbaijani offensive recaptured the separatist enclave of Nagorno-Karabakh last week, some experts believe that Aliyev may now seek to launch operations in southern Armenia in order to create territorial continuity with Nakhchivan.
Allies Turkey and Azerbaijan had said in June they wanted to step up efforts to open a land corridor linking Turkey to Azerbaijan's main territory via Nakhchivan and Armenia, a longstanding and complex project.
Unlike Nagorno-Karabakh, there were almost no Armenians living in Nakhchivan according to a 2009 census, despite once making up around half of the roughly 400,000 population.
The exclave covers 5,500 square kilometres (around 1,200 square miles).
As a result of the incorporation of Eastern Armenia into the Soviet Union in 1921, the semi-arid and mountainous territory of Nakhchivan became an autonomous region of Azerbaijan and was later recognised as an autonomous Soviet Socialist Republic in 1924.
During the violence in Nagorno-Karabakh in the late 1980s, the few Armenians who lived in Nakhchivan fled the territory, and their churches and tombs were demolished.
Inter-community relations between ethnic Azerbaijani and Armenian populations are made all the more bitter by religious differences, with the majority of Armenians following the Eastern Christian Church and Azerbaijanis mainly adhering to Islam.
- Authoritarian regime -
Nakhchivan proclaimed its total independence on January 20, 1990 and asked Soviet troops to leave the region.
In the following years, the territory suffered an economic embargo imposed by Armenia in response to an energy blockade placed on Yerevan by Baku.
Political crises in Azerbaijan following military setbacks in Nagorno-Karabakh brought Heydar Aliyev, the father of current president Ilham Aliyev, to power in Baku in 1993.
In accordance with Baku's constitution of 1995, Nakhchivan is an integral part of Azerbaijan. However, in 1998, the region adopted its own constitution, which granted it a number of political privileges.
Vasif Talibov, the president of the Nakhchivan parliament from 1995 to December 2022, is married to the Aliyev family.
While in power, Talibov established an authoritarian regime and was accused of violent crackdowns against the press and opposition, in addition to corruption.
Reporters Without Borders (RSF) included him on its list of global "predators" of press freedom in 2021.