Justice Obaidul Hassan takes his oath as 24th Chief Justice
Published: 9/26/2023 5:40:12 AM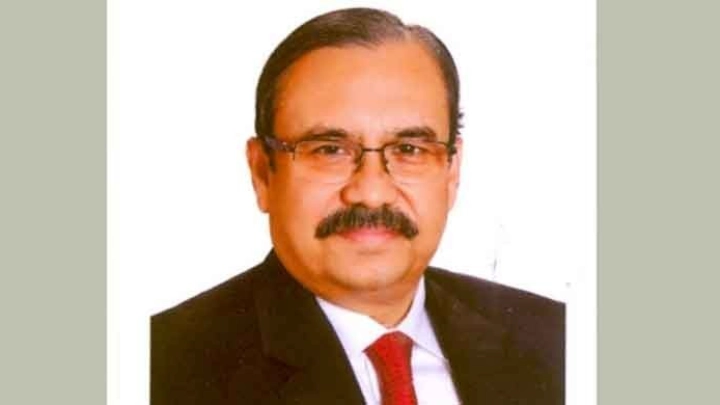 Newly-appointed Chief Justice Obaidul Hassan has taken oath as the 24th Chief Justice of Bangladesh.
President Mohammed Shahabuddin administered the oath at Darbar Hall of Bangabhaban in a brief ceremony at 11am on Tuesday.
Hassan, a senior judge of the Appellate Division, has been appointed as the chief justice on September 12. He replaced Justice Hasan Foez Siddique as he took retirement on Monday.
A lawyer by background Obaidul Hassan was appointed as an additional judge of the Supreme Court's High Court Division in 2009 while his appointment was confirmed as a permanent judge in 2011.
He was elevated as a judge in the apex Appellate Division on September 3, 2020. On January 1, 1959, Hassan was born at Chayashi village under Mohanganj upazila in Netrokona district in a respected family with his parents being Dr Akhlaqul Hossain Ahmed and Begum Hosne Ara Hossain.
Dr Akhlaqul Hossain Ahmed was one of 1971 Liberation War organisers, who took part as well in formulating independent Bangladesh's first constitution being a member of the erstwhile Pakistan's central Constituent Assembly.
Hassan was appointed as the chairman of International Crimes Tribunal-2 on March 25, 2012 and in his capacity as the head of that court, popularly known as war crimes tribunal, until September 15, 2015, he pronounced 11 verdicts.
Obaidul Hassan is married to Nafisa Banu, who currently serves as Member (Finance) of Bangladesh Export Processing Zone Authority Board of Directors.
The couple has a son, Barrister Ahmed Shafquat Hassan, who obtained his LLM degree on International Law from the University of Durham in the UK.
Obaidul Hassan's younger brother Sajjadul Hassan is a parliament member (MP) from Netrokona-4 constituency while he previously served as a senior secretary at the Prime Minister's Office (PMO).
Sajjadul Hassan also served as the chairman of board of Biman Bangladesh Airlines.
Obaidul Hassan initially obtained his graduation and post graduation degree in Economics from Dhaka University ahead of studying law and made his debut as a practitioner in the Dhaka District Court in 1986 and got his enrolment in the High Court in 1988.
He became an Appellate Division lawyer in 2005 and was appointed as an assistant attorney general and deputy attorney general for 5 years from 1996 to 2001.
Being a High Court Justice Hassan was appointed as an International Crimes Tribunal-2 judge on March 25, 2012 and subsequently was made its chairman on December 13, 2012 and served in that position until September 15, 2015.
He secured the apex court judgeship on September 3, 2020.
As a Supreme Court judge Obaidul Hassan joined several international legal conferences in different countries in Hong Kong, Singapore, Netherlands and Argentina.
He led the Bangladesh delegation to an international crimes conference in Buenos Aires in 2015 and in the same year he attended a view exchange meeting with the International Crimes Court and the International Crimes Tribunal judges in The Hague.
Obaidul Hassan authored several books including 'Obornonio Nirmomotar Chittro Ekatturer Buddhijibi Hotyakando O Onnanya' and 'Bangabandhu Bangladesh Ekjon Juddho Shishur Golpo O Onnanya' and 'Bangabandhu, Rabindranath O Oshamprodayeek Bangladesh'.