New Tiger 3 movie coming out for Diwali
Published: 9/26/2023 5:40:33 AM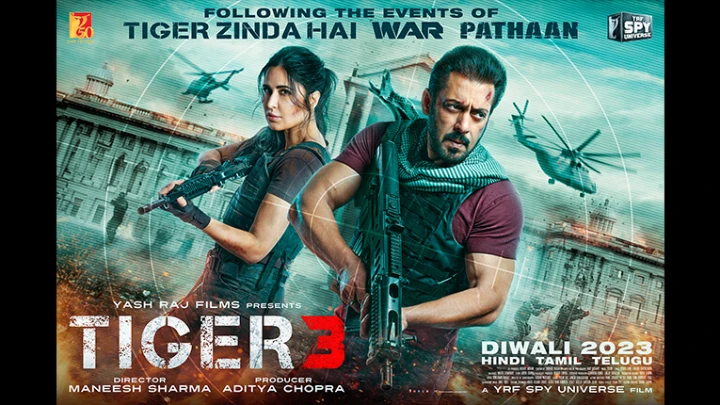 'Tiger 3' starring Salman Khan, Katrina Kaif, and Emraan Hashmi is slated to release on Diwali 2023. "Tiger 3" teaser has been confirmed for September 27th, according to Manobala Vijayabalan, a film industry analyst.
The teaser will launch the 'Tiger 3' marketing campaign, coinciding with the global premiere of the movie. Originally, April of this year was supposed to be the film's release date.
"The video is a prelude to the trailer of Tiger 3. It will feature Salman Khan as the agent Tiger delivering an important message. Salman Khan is the OG of the YRF Spy Universe and has played a crucial role in shaping how big the franchise has become today and all the eyes are now on Tiger 3 to reveal the next series of events from the YRF Spy Universe," a source was quoted.
"It's the fifth film from the YRF Spy Universe, as the audience is now invested in seeing the characters of this franchise grow with the life stories of three super spies – Tiger, Kabir, and Pathaan. Tiger 3 follows the events of Tiger Zinda Hai, War, and Pathaan, and will be carrying forward the promise of an edge-of-the-seat action entertainer that people have not seen before on the screen," the source added.