Gordon Brown says the richest oil states should pay a climate tax
Published: 9/26/2023 5:15:01 AM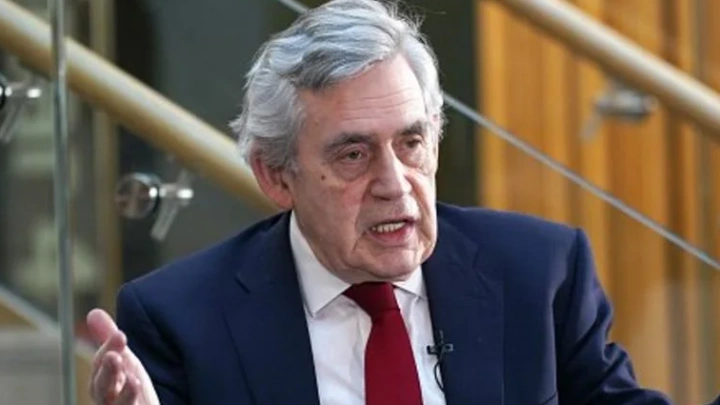 The world's richest oil states should pay a global windfall tax to help poorer nations combat climate change, ex-PM of the United Kingdom Gordon Brown has said.
He said countries such as Saudi Arabia, the UAE, Qatar and Norway benefited from a "lottery style bonanza" last year, as the price of oil soared.
Brown argues a $25bn (£20.4bn) levy would boost prospects of a deal on a climate fund for poorer countries.
His intervention comes ahead of the COP28 summit in Dubai in November.
Speaking at last week's Climate Ambition Summit at the United Nations in New York, Secretary General Antonio Guterres warned that world leaders were coming up "abysmally short" in their efforts to curb carbon emissions.
He called for the world's biggest emitters to agree a climate solidarity pact to reduce emissions and support emerging economies.
Brown said his plan would prevent a stalemate and potential breakdown at COP28 in the United Arab Emirates (UAE) - one of the richest oil producers identified.
He said "petro-states" had recorded "almost unimaginable profits" from the rise in oil price in recent years, with the five richest - which also include Kuwait - doubling their oil revenues in 2022.
Quoting figures from the International Energy Association (IEA), he said global oil and gas revenues had soared from $1.5tn (£1.2tn) before the Covid pandemic to an unprecedented $4tn (£3.3tn).
"To put these extraordinary figures into context, $4tn is 20 times the entire global aid budget. It is an income so big that it exceeds the entire GDP of the United Kingdom," he said.
"These producer states have done literally nothing to earn this unprecedented windfall. It represents one of the biggest ever transfers of wealth from poor to rich nations."
Brown added the high price of oil and gas had been the main factor in potentially pushing an additional 141 million people around the world into extreme poverty, which is the high range of an estimate from a scientific study carried out earlier this year.
He called for the wealthiest oil states to contribute 3% of their export earnings - equivalent to a total of $25bn (£20.4bn) in 2022, saying "it is the very least they could do".
The former prime minister - a UN envoy for global education and World Health Organisation ambassador for global health financing - said "the consequences of such a grand gesture would be immense".
"We would be giving crisis-torn countries what has been absent in recent summits: hope," he said.