US President Joe Biden meets Central Asian leaders at UN to boost ties
Published: 9/20/2023 9:44:14 AM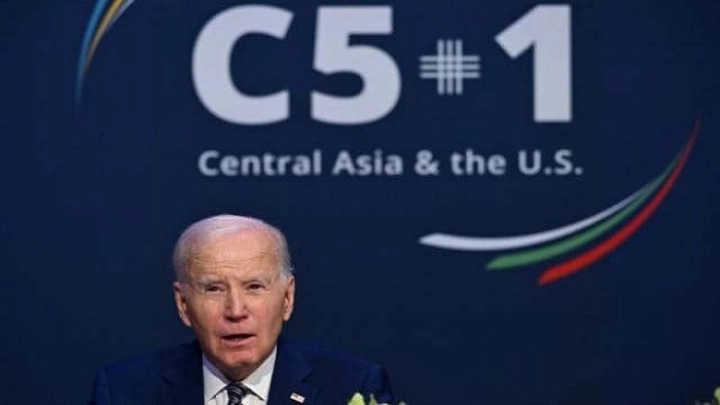 US President Joe Biden stressed the "territorial integrity" of Central Asia on Wednesday after meeting regional leaders, adding that he may soon visit one of the nations in what Moscow views as its backyard.
"This is a historic moment," Biden told the leaders of the so-called "C5" -- Kazakhstan, Kyrgyzstan, Tajikistan, Turkmenistan, and Uzbekistan -- after their first meeting together on the sidelines of the UN General Assembly in New York.
"I look forward to seeing you soon, possibly in one of your countries."
In an apparent swipe at Moscow over its invasion of Ukraine, Biden said the former Soviet republics and the United States had a "shared commitment to sovereignty, independence, territorial integrity."
"These principles matter more than ever, in my view."
He added: "I genuinely believe the world is safer when we stand together."
In an earlier UN speech, Biden warned that Russian President Vladimir Putin's invasion of Ukraine could undermine the global body's principles of national sovereignty, and embolden further land grabs.
Putin refrained from making the trip to New York for the yearly summit.
Global superpowers like the United States are now seeking a bigger role in Central Asia, as many in the region are beginning to doubt their long-standing connections with Russia, in response to the conflict in Ukraine.
Earlier, in a speech to the UN General Assembly, Ukrainian President Volodymr Zelensky accused Russia of "obviously threatening Kazakhstan" and urged the international community to stand firm against Russia.