Nagelsmann has been out of work since he was fired by Bayern earlier this year
Nagelsmann is expected to be named Germany's next coach.
Published: 9/20/2023 8:28:42 AM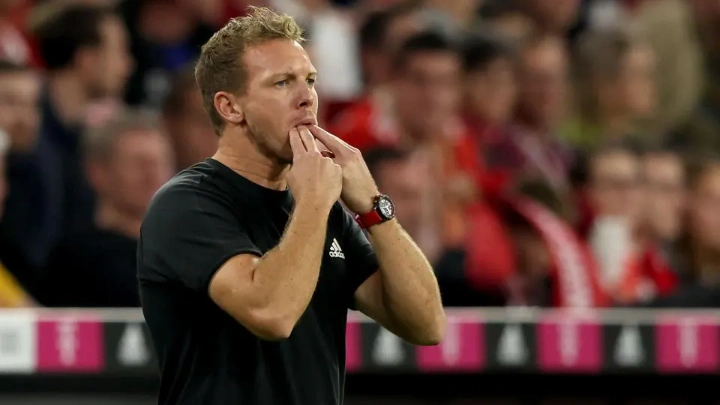 After Hansi Flick was fired from the German men's national team due to a string of unsatisfactory performances, local media said on Tuesday that Julian Nagelsmann was almost confirmed as the team's new coach.
According to the Bild daily, Nagelsmann, 36, will be in charge of the European Championship, which is being held in Germany the following year.
Following his team's 4-1 friendly loss to Japan earlier in September, Flick was fired, making history as the first Germany coach to be fired.
Flick's men also failed to get out of the group stage at the World Cup in Qatar last year.
Germany have lost four of their six matches since then, as they prepare to host Euro 2024.
Nagelsmann has been out of work since he was fired by Bayern Munich earlier this year during a tight race for the Bundesliga title.
Nagelsmann had succeeded Flick in the dugout at the perennial German champions.
He was seen as a rising star after impressive spells as coach of German sides Hoffenheim and RB Leipzig.
Nagelsmann's name was mentioned as a possible candidate for a number of top club vacancies over the summer, being linked with English sides Chelsea and Tottenham Hotspur.