Chinese Foreign Ministry Wang Yi will visit Russia from September 18-21: foreign ministry
Published: 9/18/2023 9:40:05 AM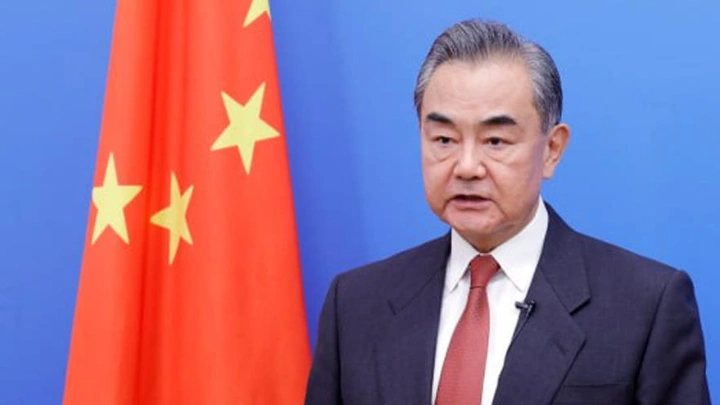 Wang Yi, China's top diplomat, will start a four-day security talks visit to Russia on Monday, according to his foreign ministry. This is just the most recent in a string of high-level visits and phone calls between the two countries.
As strategic allies, China and Russia often highlight their "no limits" partnership and joint military and economic initiatives.
After Russia invaded Ukraine in February of last year—a move that China has refused to condemn—their relationship grew even closer.
China's foreign ministry said in a statement Monday that Wang "will go to Russia to hold the 18th round of the China-Russian Strategic Security Consultations (SSCC) from 18 to 21 September" at the invitation of Nikolai Patrushev, secretary of Moscow's security council.
In an earlier briefing, the Russian foreign ministry said Wang would meet with his counterpart Sergei Lavrov, and the two planned to "focus on efforts to strengthen collaboration on the international scene".
"A thorough discussion on matters concerning a resolution in Ukraine, along with strategies for guaranteeing stability and security throughout the Asia-Pacific area," a representative stated.
As Moscow's international isolation grows, China has attempted to present itself as a neutral party in the conflict in Ukraine while providing it with a crucial diplomatic and financial lifeline.
However, it has refrained from engaging in overt military action or supplying Moscow with deadly weaponry.
Last month, Chinese Defence Minister Li Shangfu visited Russia and Belarus and called for closer military cooperation.
In recent months the two countries have carried out joint sea and air patrols, the latter of which caused South Korea to deploy fighter jets as a precaution.
The high-level communication appears to be intensifying, as a July statement from a Putin aide indicated that the Russian president would be visiting China in October.
During a state visit to Moscow in March, President Xi Jinping announced that the two nations' relations were entering a new phase.