Rare waterspout seen at Moulvibazar's Hakaluki Haor
Shining BD Desk || Shining BD
Published: 7/24/2022 5:44:23 AM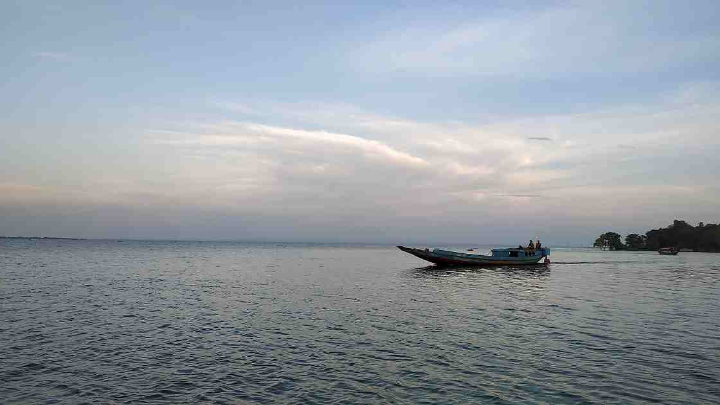 A rare waterspout was seen at Moulvibazar's Hakaluki Haor on Saturday.
A waterspout is an intense columnar vortex that occurs over a body of waterbody.
Locals said water from the Hakaluki Haor was pulled up into the sky when the waterspout was forming. On the other hand, black clouds covered the sky and lightning roared.
The waterspout lasted for an hour. Fortunately, no damage was also reported from the areas.
Several residents of the area took pictures and videos of the incident and posted them on social media.
Qutub Uddin Jasim, a resident of Juri upazila said: "I heard that the last waterspout was seen in Hakaluki Haor several years ago. We got to see one on Saturday."
Meteorologists reported that this specific waterspout can also be classified as "Tornadic waterspout".
"These kinds of tornados can spread to at least 10-12km. Hence, the waterspout seen on Hakaluki Haor could have been more extensive," said Saeed Ahmed Chowdhury, a senior meteorologist at the Sylhet Meteorological Office.
He also noted that the locals could not comprehend the horror of the waterspout as videos could not show its speed.
A few years ago, a similar waterspout was formed on a hoar in Netrakona. It had spread to 12km.
A disaster management professor from Japan, Dr Shi Taichi Hayashi along with other meteorologists is set to visit Hakaluki Haor on Sunday, Saeed Ahmed Chowdhury added.
Dhaka Tribune