Building of the first electric vehicle factory in the country has begun in Chattogram.
Published: 9/17/2023 6:07:26 AM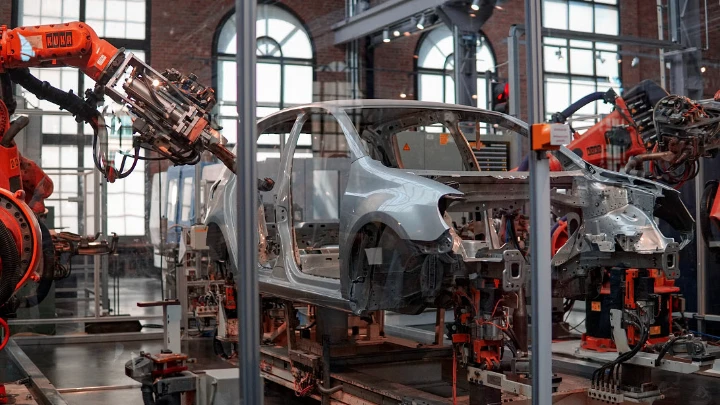 While the interior design will be imported, the company aims to manufacture world-class vehicles by incorporating these elements seamlessly.
Bangladesh is leading the way in sustainable transportation by investing heavily in the production of electric vehicles. Bangladesh Auto Industries Limited, a Mango Teleservices subsidiary, is reportedly investing Tk 1440 crore to construct the nation's first electric vehicle factory. The plant, which is situated in the Bangabandhu Shilpa Nagar Economic Zone in Mirsarai, Chattogram, plans to start producing cars in March of next year. Mango Teleservices Ltd.'s founder and managing director, Mir Masud Kabir, confirmed the information to The Daily Star.
Two alliances have been formed by ten banks, who will jointly contribute Tk 790 crore towards the factory's construction. Entrepreneurs are contributing the remaining capital. The 100-acre site of this innovative project has undergone machinery installations following the completion of its infrastructure phase.
Approximately 75 percent of the total investment will go into the manufacturing of the main structure (body), battery, motor, and charger. The remaining 25 percent will be allocated to the import of interior design elements. The main body of various vehicle types, including sedans, SUVs, and buses, will be manufactured at this facility. Agrani Bank leads an alliance of state-owned and private sector banks contributing Tk 240 crore towards the factory's construction.
In addition to the main plant, a separate factory named Bangladesh Lithium Battery Limited will produce lithium batteries, state reports. These batteries will not only be utilised in the electric vehicles but also in other sectors such as solar energy, data centres, and UPS systems. This factory is part of the ambitious Bangladesh Auto Industries initiative and has an allocated budget of Tk 750 crore. Another factory, Mango Technologies Limited, is set to produce the motor control and charging systems at a cost of Tk 140 crore. According to reports, machinery for this factory is being imported via the private sector Mutual Trust Bank.
The manufacturing plants are expected to provide direct employment to approximately 1500 people initially, with plans to expand the workforce to 5000 as production scales up. The company aims to produce 60,000 2-wheelers, 40,000 3-wheelers, and 30,000 4-wheelers annually. Entrepreneurs behind the project express that the vehicles will be marketed under Bangladesh's own brand. Plans also include the introduction of charging facilities at petrol stations across the country.
Reports state that the vehicles will be designed to provide maximum comfort to users. While the interior design will be imported, the company aims to manufacture world-class vehicles by incorporating these elements seamlessly.