One more dream that is becoming a reality
Published: 9/17/2023 6:04:02 AM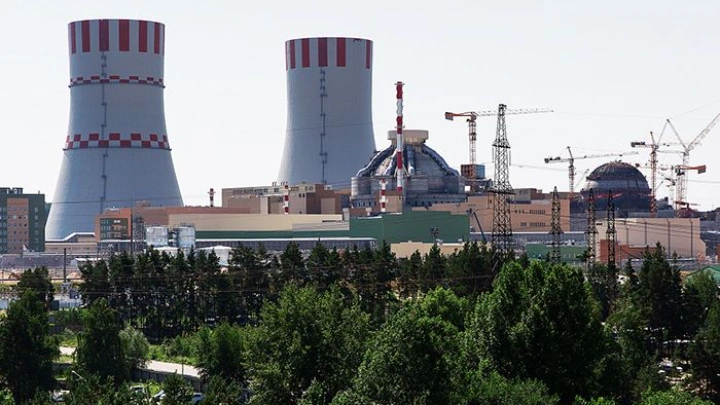 Bangladesh is going to move one more step closer to fulfilment of the dream of generating nuclear power as it is all set to load uranium fuel into the reactor of unit-1 of Rooppur Nuclear Power Plant (RNPP) on October 5.
Prime Minister Sheikh Hasina and Russian President Vladimir Putin will jointly inaugurate the loading of fuel for the unit-1 having a capacity of 1,200MW, a top official confirmed.
Director General of International Atomic Energy Agency (IAEA) Rafael Mariano Grossi is also expected to attend the function.
"We -- Bangladesh and Russia -- have reached a consensus to load the uranium fuel on October 5," Dr Mohammad Shawkat Akbar, managing director of the Nuclear Power Plant Company Bangladesh Ltd, told the Daily Sun on Saturday, adding that the unit-1 will be commissioned in September, 2024 by the fuel.
Newly promoted Science and Technology Secretary Md Ali Hossain also confirmed the fuel loading on October 5.
Earlier, Science and Technology Minister Architect Yeafesh Osman said the implementation work of Rooppur Nuclear Power Plant has reached a point that they are very close to graduation.
The country is considered to be graduating for nuclear power plant when the uranium fuel arrives in plant site.
As per the project plan, the first unit of the $13 billion 2,400MW nuclear power plant being implemented by the Bangladesh Atomic Energy Commission BAEC) with support of Russia is expected to commence commercial operation in September, 2024. The BAEC signed a deal with Russian TVEL in August 2019 for importing nuclear fuel for the plant and one-third of the fuel will have to be changed every 18 months following the IAEA guidelines.
As per the deal, Russia will supply fuel for the plant until 2027 under the general contract at free of cost.
However, though there was progress in the site activities, the construction of 230kv and 400kv transmission lines slowed down as two German companies -- Siemens Energy and Maschinenfabrik Reinhausen Gmbh (MR) -- left the jobs over the Russia-Ukraine war.
Officials said the Power Grid Company of Bangladesh (PGCB) has completed the procedure to load fuel as per the guidelines. Most of the tests have already been completed to load the fuel.
Besides, the authorities are installing a dedicated external communication network to ensure cyber security of the plant.
They are also installing automated radiation monitoring system in 23 places within an 18.5km radius of the plant.
Besides, at least 45 Emergency Alert Posts will be set up within a five-km radius of the plant and strong communication system within 50km involving 19 adjoining districts.
Bangladesh signed the general contract of the plant in December 2015 to install the maiden nuclear power plant having a combined capacity to 2400MW.
The first concrete pouring was held on June 30, 2017 and reactor pressure vessel was installed in September 2021.