Senator Schumer of the United States says we shouldn't rush into regulating AI.
Published: 9/14/2023 6:02:10 AM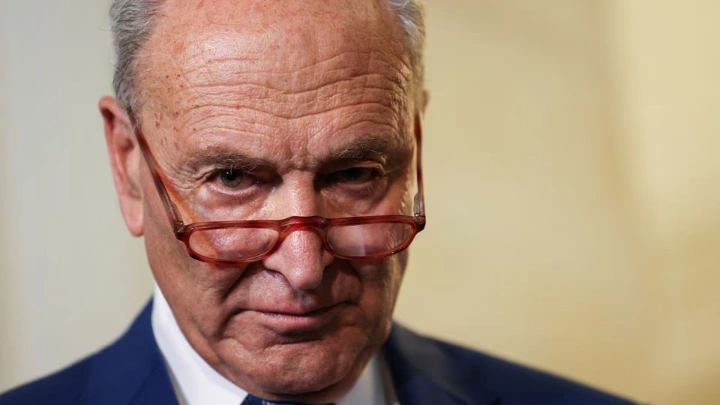 U.S. Senate Majority Leader Chuck Schumer (D-NY) holds a press conference during a break in a bipartisan Artificial Intelligence (AI) Insight Forum for all U.S. senators at the U.S. Capitol in Washington, U.S., September 13, 2023. REUTERS/Julia Nikhinson/File Photo
U.S. Senate Majority Leader Chuck Schumer on Wednesday said that while regulations on artificial intelligence were certainly needed, they should not be made "too fast."
THE TAKE
Several governments are considering how to mitigate the dangers of the emerging technology, which has experienced a boom in investment and consumer popularity in recent months after the release of OpenAI's ChatGPT.
U.S. lawmakers want safeguards against potentially dangerous deepfakes such as bogus videos, election interference and attacks on critical infrastructure.
KEY QUOTE
"If you go too fast, you can ruin things," Schumer told reporters after organizing a closed-door AI forum bringing together U.S. lawmakers and tech CEOs. The European Union went "too fast," he added.
CONTEXT
* Schumer's comments came after American technology leaders including Tesla (TSLA.O) CEO Elon Musk, Meta Platforms (META.O) CEO Mark Zuckerberg and Alphabet (GOOGL.O) CEO Sundar Pichai met with lawmakers at Capitol Hill on Wednesday for a closed-door forum that focused on regulating AI.
* Schumer told reporters there was consensus in the Wednesday meeting on the need for AI regulation.
* This year, EU lawmakers agreed to a set of draft rules where systems like ChatGPT would have to disclose AI-generated content, help distinguish so-called deep-fake images from real ones and ensure safeguards against illegal content.
* Subsequently, an open letter signed by more than 160 executives at companies ranging from Renault (RENA.PA) to Meta, said the proposed EU AI legislation would jeopardise Europe's competitiveness and technological sovereignty.