Pentagon pledges to exert power and delay US adversaries through cyberspace
Published: 9/13/2023 6:49:15 AM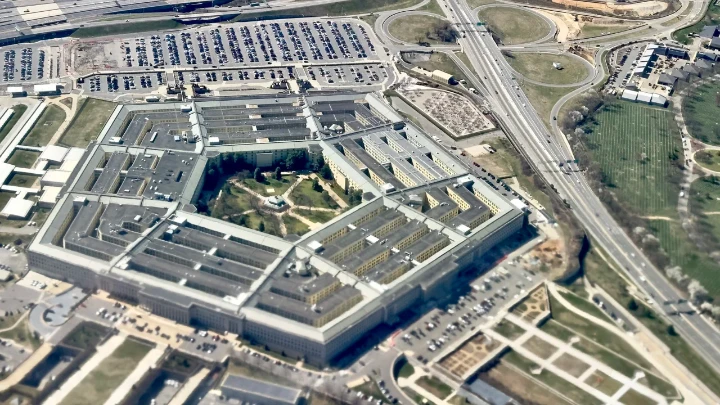 In a new military strategy document released on Tuesday, the Pentagon promises to use offensive cyber operations to "disrupt" and "frustrate" foreign powers and criminals that pose a threat to US interests. The document also warns of China's ambitions to dominate cyberspace.
The US military's developing hacking capabilities are seen as crucial to US power projection in the Department of Defense's new cyber strategy, which was developed after a careful analysis of Russia's conflict in Ukraine. However, the strategy also recognizes the dangers of escalation in cyberspace.
Overriding the Pentagon's 2018 cyber strategy, the department will "remain closely attuned to adversary perceptions and will manage the risk of unintended escalation," according to the unclassified summary of the new plan. The new document essentially restates the policies that are already in place, such as the pledge to actively confront US adversaries in cyberspace as opposed to just protecting US networks.
The strategy's release comes amid consistent public warnings from US officials that China will likely use its formidable cyber capabilities in the event of any military confrontation with the US over Taiwan or other issues.
US officials and tech giant Microsoft in May sounded the alarm on an alleged Chinese hacking campaign that infiltrated critical infrastructure providers in the US territory of Guam and other parts of the US. A senior National Security Agency official told CNN the intrusions were "unacceptable" because the Chinese hackers sought access to networks that might allow them to disrupt critical services in the future.
The Chinese government has denied the allegations and in turn accused the US of conducting hacking operations in China.
The new Pentagon strategy underscored those concerns, alleging that Chinese hacking informs Beijing's "preparations for war." In the event of conflict, China's cyber operatives will "likely seek to disrupt key networks which enable [US] Joint Force power projection in combat," the new strategy says.
US Cyber Command – the military's offensive and defensive cyber forces – has grown more capable over the last decade and used its increased capabilities to conduct operations that target cybercriminals who threaten US infrastructure and elections.
But the new strategy acknowledges that offensive cyber operations do little to deter those hacking groups on their own and instead should be paired with "other instruments of national power." The strategy did not specify what levers should be pulled, but US officials often cite sanctions and arrests as other examples of policy tools used against hackers.
Cyber capabilities "held in reserve or employed in isolation render little deterrent effect on their own," the strategy says.
Senior department cyber official Mieke Eoyang informed reporters on Tuesday that the US "cannot simply defend our way out of [the] problem" of ongoing cyberthreats.
The deputy assistant secretary of Defense for cyber policy, Eoyang, stated, "There is a recognition that we as the department will need to disrupt... malicious cyber activity coming at the United States, and we have been doing so."