Southgate says of Maguire's treatment, "It's a joke."
Published: 9/13/2023 6:38:45 AM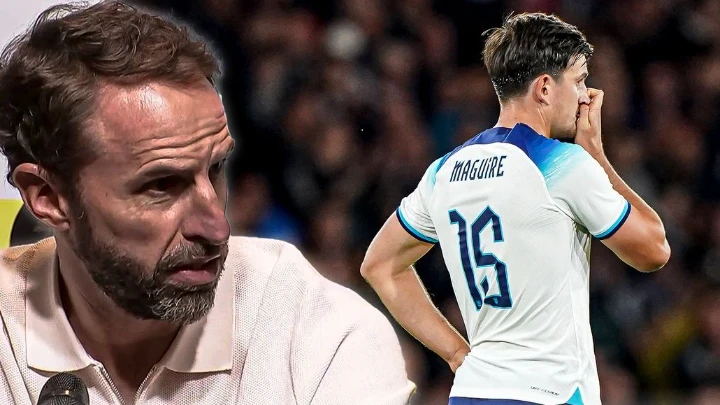 Maguire, who began the match on the bench for England, was brought on at halftime due to an injury to Marc Guehi and faced ironic cheers from the Scottish fans for every pass he completed. The Manchester United defender inadvertently handed Scotland a lifeline by clumsily prodding a low cross into his own net in the 67th minute.
Harry Maguire, the defender who scored an own goal in a friendly match on Tuesday that England won 3-1 at Hampden Park, was ridiculed by Scotland supporters. However, England manager Gareth Southgate stood up for Maguire.
Due to an injury to Marc Guehi, Maguire started the game as an England bench warmer. The Scottish supporters gave him wry applause for each pass he made.
In the 67th minute, the Manchester United defender foolishly poked a low cross into his own net, giving Scotland a lifeline.
"To be honest, there has been absurd treatment of him for a long time," Southgate stated following the game.
"It's a joke. I've never known a player treated the way he is not by the Scottish fans, but by our own commentators, pundits, whatever, they've created something beyond anything I've ever seen."
The 30-year-old Maguire was stripped of the captaincy by his club Manchester United in July and has struggled for first-team football at Old Trafford.
Nonetheless, Southgate underlined his importance for England, with the centre back having featured in all of their Euro 2024 qualifying matches.
"He's been an absolute stalwart for us in the second most successful England team for decades. He's been an absolute key part of that," Southgate said.