Australia will be propelled by pace guns in the World Cup. Hazlewood
Published: 9/12/2023 10:54:38 AM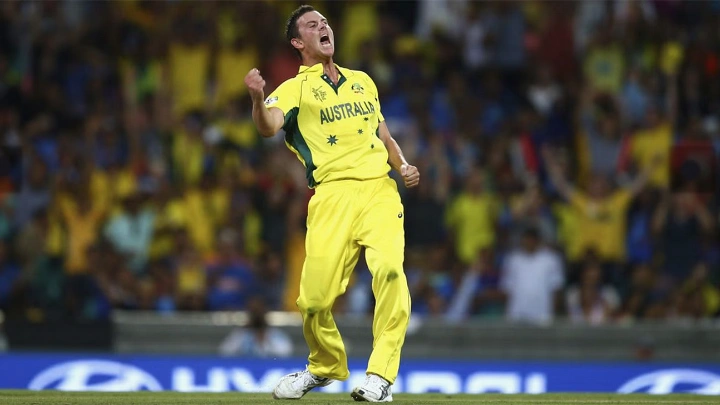 Instead of alternating between all-rounders to set the tone during the World Cup, Australia will rely on their entire roster of specialized pace bowlers. said Josh Hazlewood.

After sharing the new ball with part-timers in the five-match one-day series against South Africa, Australia has taken a 2-0 lead while Pat Cummins and Mitchell Starc recover from their injuries.
In the first encounter in Bloemfontein, all-rounder Marcus Stoinis and paceman Hazlewood opened the bowling in a three-wicket victory, while in the 123-run victory at the same venue, all-rounder Sean Abbott and part-time spinner Travis Head opened the bowling.
When captain Cummins and starc returned to the team for the final warm-up series against India in the run-up to the World Cup, which begins next month, Hazlewood predicted that Australia would revert to form.
"I expect with Mitch and Pat back, we'll probably share the first 10 overs between us more often than not," he told reporters.
"With Mitch and Pat coming in hopefully for the India series before the World Cup, there's still a lot of games to go, no doubt the quicks will play a huge part not only here but at the World Cup as well."
Hazlewood said the South Africa series had been a great opportunity to build depth and create competition in the squad.
"It's definitely great to have some younger guys here pushing us and getting some match experience and creating that depth within the squad," he said.
"We're ticking along nicely, I think, and it's just about keeping building towards the World Cup."