Bangladesh's top-order has been struggling to provide good starts. They lost four wickets inside the powerplay against Pakistan and against Sri Lanka, none of their batters except Hridoy crossed 30.
Our top four batsmen were ineffective: Shakib
Published: 9/10/2023 5:56:23 AM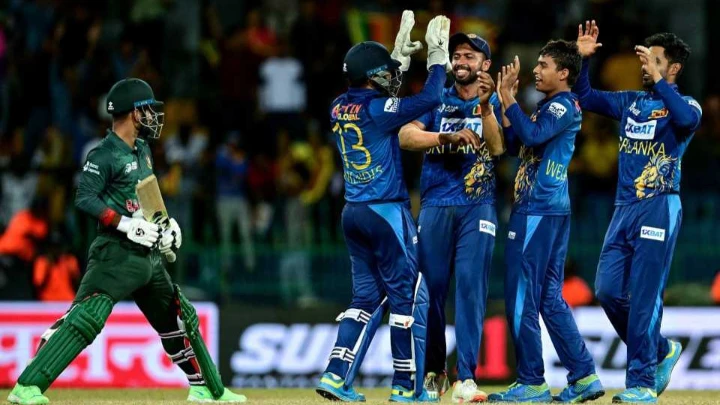 In the ongoing Asia Cup, Bangladesh lost to Sri Lanka for the second time, and this time, they failed miserably at the bat. They have failed to bat a full 50 overs for the third time. With Sadeera Samarawickrama's brilliant 93, Bangladesh needed a player with a similar kind of impact. Under duress, Towhid Hridoy accomplished that with an incredible 82, but he had no help from others.
Bangladesh's top order has had difficulty getting off to a strong start. Against Pakistan, they lost four wickets in the powerplay, and against Sri Lanka, none of their batters—aside from Hridoy—passed 30 runs.
Shakib Al Hasan, the captain of Bangladesh, felt that the top-order did not generate enough runs.
"260 on that wicket - we needed a partnership at the start. There was help for the bowlers - both spinners and seamers. Our top four didn't get enough," he said.
Hridoy had a decent Lanka Premier League (LPL) leading up to the Asia Cup and after three failures with the bat, the right-hander delivered the goods. "He batted really well. He played the LPL here and had a good tournament."
Shakib thought Bangladesh didn't bowl particularly well especially in the early part and Sri Lanka took advantage of that.
"I thought it was a good toss to win at the start. We didn't bowl particularly well. Credit to Sri Lanka for the way they handled the new ball. Seamers were bit on the expensive side but they picked up all the wickets so we can't complain there," he added.