Electricity crisis may worsen across the country in the coming days
Shining BD Desk || Shining BD
Published: 7/21/2022 4:31:20 AM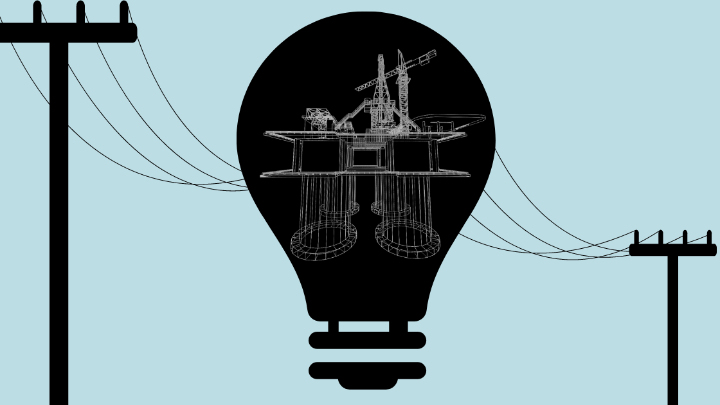 The government's plan for one to two hours of daily power cuts is failing, especially in the north, and the signs are that the electricity crisis may worsen across the country in the coming days.
The north is already seeing three to four hours of load shedding a day with Rangpur being the worst affected.
The government on Sunday announced a schedule for area-based power cuts to mitigate the electricity crisis.
Experts have warned that with the dwindling fuel stocks, the duration of power outages would surely increase in the days ahead. They also pointed fingers at underutilised coal-fired plants and inadequate transmission lines.
With the crisis deepening, the government yesterday came up with some new measures to cut power usage. It directed the public offices to cut consumption by 25 percent. Officials have been asked to avoid, as much as possible, having in-person meetings to reduce fuel and electricity consumption.
Bangladesh Power Development Board has been generating 500MW a day more from coal-based plants compared to what it produced on June 29, when the load shedding began.
But the Barapukuria Power Station in Dinajpur has been gobbling up its stocks of coal without replenishment. The coal production at its mine was suspended in late April for underground development work, and the plant would not get fresh coal until the middle of August, said sources.
The plant now has a coal stock for only 15 days, even though it is generating only 200MW with a capacity of 525MW.
An official of the Barapukuria coal mine said the plant might have to stop generation due to the shortage of coal.
Data from Nesco, the power distributor for northern districts, shows it received 500MW yesterday, about half of what it needs.
The demand-supply gap resulted in serious power cuts in the north.
Officials of Dhaka's two distributors -- DPDC and DESCO -- told The Daily Star that they got less power than required and that they could not maintain one to two hours of load shedding in some areas.
Shamim Hasan, director (public relations) of Bangladesh Power Development Board (BPDB), said they received some allegations that the distribution companies failed to maintain the schedule but "that was not at a large scale".
The coal-fired 1,320MW Payra Power Plant is producing 1,000-1,050MW, but it can only supply the power to the Barishal-Khulna region as the transmission line to Dhaka is yet to be completed.
On top of the issues with coal-fired plants, the stock of furnace oil is running low.
A Bangladesh Petroleum Corporation official told The Daily Star, "We have only 1.2 lakh tonnes of furnace oil in stock against the monthly requirement of 55,000 tonnes."
The official said the stock was below the standard practice and the BPC was yet to buy its next consignment of furnace oil.
Bangladesh has a capacity to generate 22,348MW electricity. Of that, around 52 percent is from gas-based plants, 27 percent from furnace oil-based plants, 5.86 percent from diesel-based, 8.03 percent from coal-powered plants, 1 percent from hydro, 0.5 percent from other renewable energies, and 5.27 percent is imported, according to the BPDB data.
The government this week decided to shut 10 diesel power plants. Last month, it stopped importing LNG from the high-priced spot market, and the power cuts began after this.
LNG injection into the national gas grid has slipped further in recent days, Petrobangla data shows.
Yesterday, it was 430 million cubic feet (mmcfd). On June 29, the injection was 854 mmcfd and in the first week of July, it was 500 mmcfd.
The country is generating 12,000-13,000MW electricity a day against a demand of 14,000-14,500MW.
Talking to The Daily Star, energy expert M Shamsul Alam said, "The schedule [for power cuts] was not made to be maintained automatically. It will be manually implemented and the negligence and ignorance of officials may ruin this process."
He observed that there needs to be more professional efficiency.
Amid this situation, the state-owned Chittagong Urea Fertiliser Ltd suspended production due to gas shortage on Tuesday night. Jamuna Fertiliser Company Ltd, the country's largest urea producer, had shut down earlier for the same reason.
Agriculture Minister Muhammad Abdur Razzaque yesterday said the government was trying to find alternative sources of fertiliser. "We're trying to make both Jamuna Fertiliser Company Ltd and Chittagong Urea Fertiliser Ltd operational. The government has to provide gas to bring these two factories back into operation."
STEPS TO CURB CONSUMPTION
Senior secretaries and secretaries of all the ministries and divisions sat at the PMO yesterday to find ways to reduce expenditure.
The meeting, chaired by Prime Minister's Principal Secretary Ahmad Kaikaus, came up with six decisions and recommendations.
It decided that the Finance Division would issue a circular to cut 20 percent energy sector expenditure.
Officials would avoid in-person meetings and foreign trips as much as possible. Markets would be monitored to keep prices of essentials at a tolerable level and action would be taken against hoarders.
The National Board of Revenue will take steps at the beginning of the financial year to increase internal resource mobilisation and to achieve the revenue collection target.
The meeting also asked all ministries to review their procurement plans and take initiatives to reduce expenditure.
Talking to reporters afterwards, Kaikaus said, "There's no reason to panic. These are precautionary measures so that we don't have to face any kind of crisis in the future."
He urged non-government organisations to follow suit.
Hours after the meeting, the water resources ministry issued an office order asking its officials to avoid personal use of government vehicles and set the thermostats at 26 degrees Celsius at the Pani Bhaban.
The Daily Star