Ananta Jalil and Barsha get calls and praise from Bollywood for their latest action movie
Shining BD Desk || Shining BD
Published: 7/20/2022 7:18:32 AM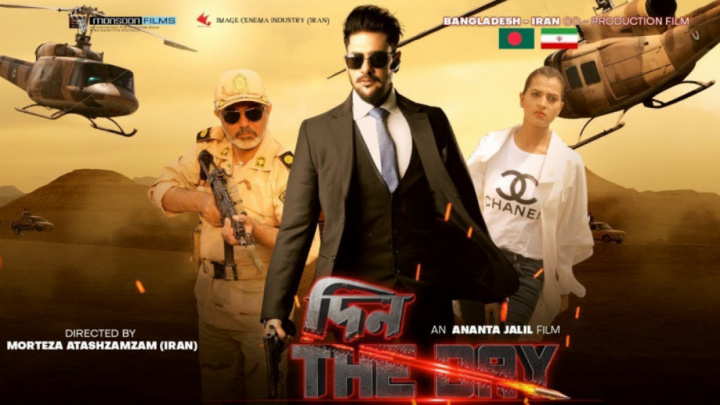 It seems Bollywood cannot resist the charm of Ananta Jalil and Barsha starrer "Din -The Day". The celebrity couple, who were busy promoting their movie across various halls in the country, confirmed that they have been receiving calls from Bollywood, praising their latest action film.Barsha told that she has been showered by praise for her silver screen return by some of the top Bollywood Instagram pages.
"I have been getting calls from a few Bollywood Instagram pages, who are completely overwhelmed by my acting," said the actress during the screening of her movie at the Blockbuster cinema hall.
"We are extremely proud that our mega-budget movie has become a super hit. Our popularity has peaked so high, that even Bollywood took notice of it. A Bangladeshi movie caught their attention, and so they collected our number and tried to reach out. Such is the power of a superhit movie," added the actress.
The two popular Instagram accounts, from which "Din - The Day" received praise, are known for promoting movies in return for money.
Directed by Iranian director Murtaza Otash Jamjam, "Din - The Day" stars Ananta Jalil in the role of a police officer, who is fighting against terrorist groups in Turkey and Afghanistan.
The Daily Star