Bangladesh Cricket Board's possible revenue in year 2022-23 is more than Tk362 crores
Shining BD Desk || Shining BD
Published: 7/20/2022 6:18:54 AM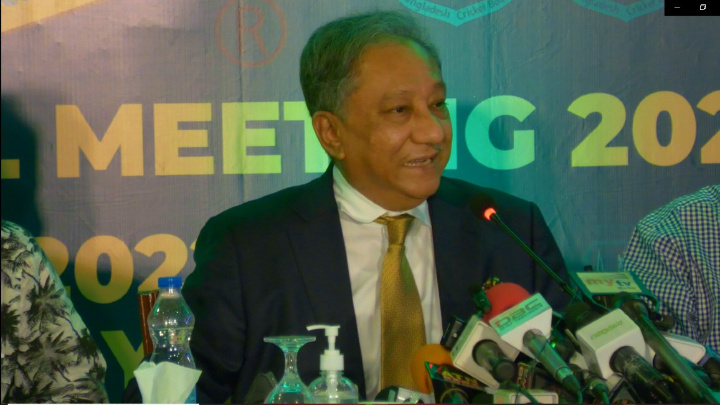 Bangladesh Cricket Board's possible revenue in year 2022-23 is more than Tk362 crores.
The figure was revealed in the 9th Annual General Meeting of the organization held in Dhaka Tuesday.
The financial report presented in the AGM displayed details of year 2020-21 and also of the ongoing year.
As per the presentation BCB's revenue will possibly be at Tk362 crores 66 lakhs and 25 thousand and an approximate expenditure of Tk284 crores 34 lakhs 79 thousand.
In year 2020-21 BCB had a revenue of approximately Tk237 crores and spending of around Tk168 crores 21 lakhs.
BCB will have an increase in income of around Tk125 crores compared to year 2020-21 and also an increase in terms of spending of Tk116 crores approximately.
BCB, considered one of the richest cricket boards in the world, has a total of cash and bank deposit of around Tk219 crores 78 lakhs.
The board has Tk650 crores in terms of Fixed Deposit Receipt and accumulated funds of Tk901 crores 91 lakhs approximately.
Cricket's governing body in the country has earned more than Tk40 crores from FDR interest.
BCB's chief earning is from ICC revenue sharing.
The board also earns from tournament revenue, TV broadcast rights and sponsorships.
Dhaka Tribune