Peace in Ukraine when it comes on Moscow's terms as Russian forces struck targets across the country
Shining BD Desk || Shining BD
Published: 7/20/2022 6:00:41 AM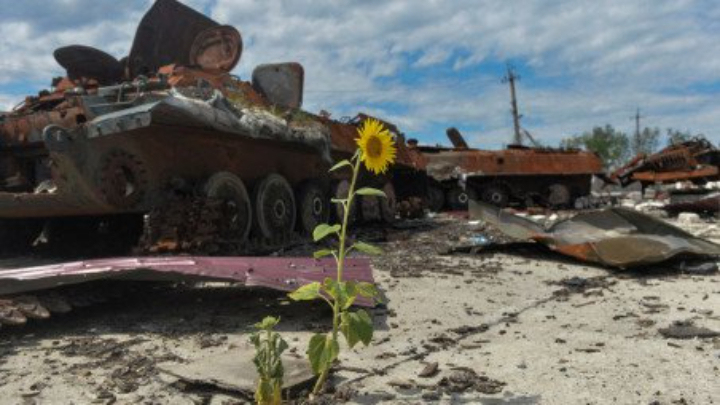 A senior Russian security official said yesterday that peace in Ukraine when it came would be on Moscow's terms as Russian forces struck targets across the country with missiles even as their ground offensive stuttered.
More than two weeks have passed since Russia's last major territorial gain - capturing the eastern Ukrainian city of Lysychansk - and Ukraine's General Army Staff said yesterday that Moscow's forces were busy shoring up their positions in recently seized territory and mounting limited but unsuccessful ground assaults, albeit in numerous different locations.
Dmitry Medvedev, Russia's former president who is now deputy head of its Security Council, struck a defiant tone though, signalling that Moscow was ready to do whatever it took in order to prevail.
"Russia will achieve all its goals. There will be peace - on our terms," Medvedev said.
He has become increasingly hawkish in his criticism of the West since Russia sent tens of thousands of troops into Ukraine on February 24 in what it calls a "special military operation" to ensure its own security.
The Kremlin has said there is no time limit to a conflict which Ukraine and the West have called an unprovoked war of aggression designed to grab territory and erase Ukrainian identity.
In a familiar pattern, Russian missiles yesterday slammed into targets across Ukraine. At least one person was killed in a missile strike on the centre of the eastern Ukrainian city of Kramatorsk.
Buildings in a town in the Kharkiv region were also hit with footage showing piles of rubble being cleared by excavators.
Meanwhile, Russian President Vladimir Putin visited Tehran yesterday for talks with Iranian Supreme Leader Ayatollah Ali Khamenei, the Kremlin leader's first trip outside the former Soviet Union since Moscow's invasion of Ukraine.
In Tehran, Putin will also hold his first face-to-face meeting since the invasion with a Nato leader, Turkey's Tayyip Erdogan, to discuss a deal aimed at allowing the resumption of Ukraine's Black Sea grain exports as well as peace in Syria.
The Daily Star