Abdul Hamid directs Bangladesh Bank to ensure transparency and accountability in financial sectors
Shining BD Desk || Shining BD
Published: 7/20/2022 5:00:29 AM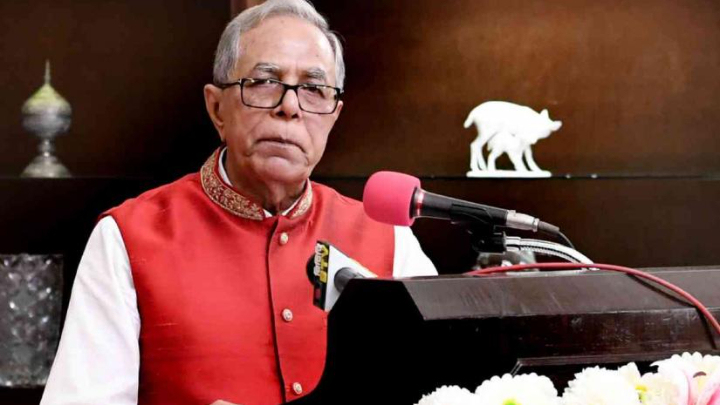 President M Abdul Hamid on Tuesday directed Bangladesh Bank to take effective measures to ensure transparency and accountability in all activities of financial institutions.
He made the remarks as the new governor of the central bank, Abdur Rauf Talukder, paid a courtesy call on him at Bangabhaban in the evening.
Hamid also asked Bangladesh Bank to take effective steps to expand and develop the domestic financial market as well.
Referring to the effect of the Covid-19 pandemic and the ongoing Russia-Ukraine war context, he said financial management is critical to protect the economic stability of the country.
In this regard, President Hamid also put emphasis on strengthening the activities of Bangladesh Bank considering the national interest.
The newly-appointed governor sought the president's full support and guidance in discharging his new assignment.
President's Office Secretary Sampad Barua, Military Secretary Major General SM Salah Uddin Islam and Secretary (Attachment) Md Wahidul Islam Khan were present.
Dhaka Tribune