Panchagarh is the first homeless and landless free district of Bangladesh
Shining BD Desk || Shining BD
Published: 7/19/2022 7:14:28 AM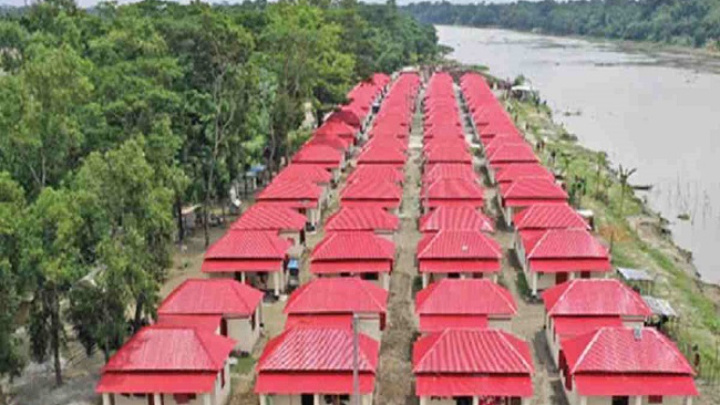 Panchagarh, the northern district of Bangladesh is going to be declared the first homeless and landless free district of Bangladesh.
Prime Minister Sheikh Hasina is set to make the announcement on Thursday morning, after handing over 1,413 homes with land to homeless families in Panchagarh sadar upazila's Mahanoara Ashrayan project.
Md Johurul Islam, district commissioner of Panchagarh made the statements at a press briefing on Tuesday, while visiting the last moment preparations for the Ashrayan project.
A total of 4,850 families were homeless and landless in this northern district of the Rangpur division.
In the first two phases of the Ashrayan-2 project, 10,571,359 families received an abode with land in this district.
In the first batch of the project's third phase, 1,021 homes were distributed on April 26, and a total of 1,413 homes in the second batch will be handed over on Thursday.
Prime Minister Sheikh Hasina will be present virtually while beneficiaries will attend from the Panchagarh end.
Responding to a question, the district commissioner of Panchagar said: "We made the announcement through microphones in the village market before making the list of homeless people."
He added: "It is a great achievement for this district. Under this Ashrayan-2 project a total of 15,159 people of this district got permanent homes," he added.
Ashrayan-2 is a housing project for the landless and homeless people of Bangladesh which is an initiative of Awami League President and Prime Minister Sheikh Hasina.
Dhaka Tribune