Biman Bangladesh Airlines finally departs from Kolkata airport with no AC and food for hours
Shining BD Desk || Shining BD
Published: 7/19/2022 7:01:22 AM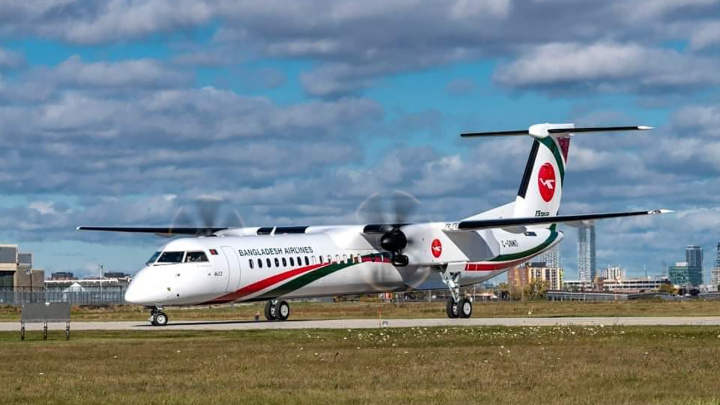 The Dhaka-bound flight of Biman Bangladesh Airlines finally departed from Kolkata airport after over 150 passengers had to sit in the aircraft with no air condition and food for hours.
Birman flight BG 396, which was scheduled to take off from Netaji Subhash Chandra Bose International Airport in Kolkata at around 8:30 last night, finally departed the airport at around 12:30 am, last night, sources in Biman said.
"The Boeing 737 landed at Hazrat Shahjalal International Airport at 1:42am, last night," Biman's new managing director and CEO Zahid Hossain.
Earlier, passengers of the Biman flight — many of whom are patients, getting medical treatment in Kolkata —remained stranded for more than three hours last night in the plane at the Kolkata Airport due to technical glitch.
The Biman boss today told our correspondent that as the pilot saw a red light flashing due to technical glitch, he aborted the take off.
Asked why the passengers were not taken back to the airport and made to suffer in this sweltering heat, the Biman MD said, the airport authority didn't give permission as they were assuming that the technical glitch might be fixed soon.
Zahid Hossain also said food couldn't be served to the passengers as repairing works were going on at that time.
He also said the air-conditioning system of the aircraft also didn't work which was fixed later. The Biman MD said after fixing all the problems, the aircraft is already fit to fly.
The Daily Star