Mashrafe: Let Narail people live in peace, fight with me
Shining BD Desk || Shining BD
Published: 7/18/2022 7:15:49 AM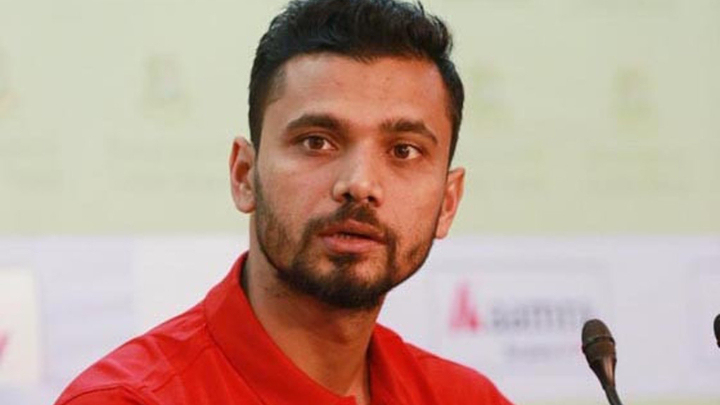 Mashrafe Bin Mortaza, member of Parliament of Narail and former captain of the Bangladesh Cricket Team asked miscreants not to harm the common and helpless people of the district.
"Let the people in Narail live in peace, fight with me if you need," he said in a Facebook post on his verified page on Sunday.
Through his post, he hinted at a political motivation behind the recent communal attack on Hindu temples, grocery stores, and several homes in Lohagara upazila.
He said: "I am trying to process the situation. I don't know for how long these attacks would continue."
The lawmaker later reminded countrymen of the very first attack in the district saying it all started with Maulana Mamunul Haque, former joint secretary general of Hefazat-e-Islam Bangladesh.
"When he was banned by the Ministry of Home Affairs, he was brought to Narail for a Waz Mahfil. The thing is, when Waz Mahfils are held, permission is given by the district commissioner, and the police look after the security. MPs have no hand here."
"Maulana Mamunul was brought to Nowagram, where my in-law's house is. He was informed that he had permission to conduct the Waz Mahfil. However, after he reached Kalna Ghat, he could not show permission to the authorities," he wrote.
The MP said at that time Waz Mahfil authorities called him and asked for a solution. "Now, tell me, how was I going to solve this?" he added.
"People started saying that I am not allowing the Waz Mahfil to take place. They played a game with me to show the government that I do not follow orders. But thankfully, by the grace of God, the truth came out at one point," he added.
Mashrafe later noted the recent communal violence was also directed to put his position in danger.
He wrote: "Even a few days ago, an attempt was made to implicate me in the case of insulting a respected teacher in Mirzapur of Kalia, although it is not in my constituency."
He concluded his Facebook post by directly addressing the attackers: "Come on, you have done everything. You'll get tired of backstabbing me, come up front and fight me directly. I will applaud."
On Saturday, the former captain of the Bangladesh team urged the countrymen not to tarnish Narail's image with the ongoing communal violence in the district.
On Friday, a mob vandalized a temple, grocery stores and several homes of the Hindu community in the Dighalia Bazar area of Lohagara upazila of Narail.
Angry villagers became violent in the afternoon, alleging that a Hindu boy named Akash Shaha had made a post on Facebook hurting their religious sentiments.
Akash was arrested from Khulna's Dumuria on Saturday night after a case was filed against him under the Digital Security Act.
As per the latest developments he has been put on a three-day remand by the court.
Dhaka Tribune