Ferry services resume on Shimulia-Mongol Majhi ghat route after 7.5 hours
Shining BD Desk || Shining BD
Published: 6/20/2022 6:51:43 AM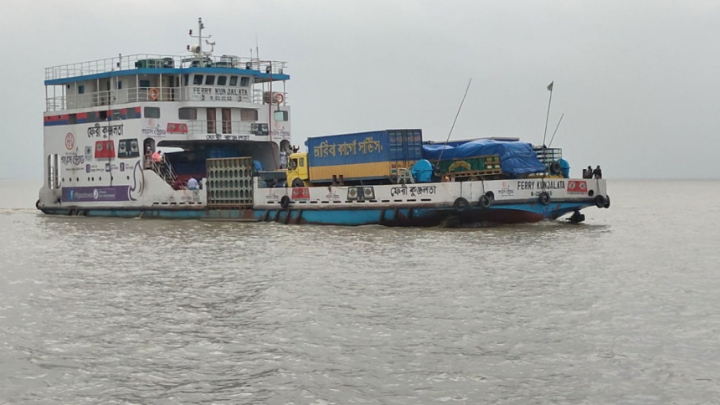 Ferry services on Shimulia- Mongol Majhi Sattar Matbor ghat route resumed this morning (June 20, 2022), after 7.5 hours of suspension due to strong current in the Padma River.
According to Bangladesh Inland Water Transport Corporation (BIWTC), until further notice, ferries will only operate during the day and will be closed at night. On this route, ferry service with Kunjalata began today at 5am. From 9:30pm yesterday (June 19, 2022), ferry service was halted.
Salauddin Ahmed, BIWTC Banglabazar and Mongol Majhi ghat manager, confirmed the development to our Shariatpur correspondent.
"The monsoon season has caused the water level in Padma to rise. There are strong currents in the Padma as it is a fast-flowing river. The ferry's drivers are struggling to keep the ferry running due to the strong current. A collision between Begum Rokeya and Sufia Kamal ferries at Jajira's Turning Point around 3:45am yesterday killed one person and injured several others," he said.
"In the face of strong currents, ferry travel is dangerous. BIWTC decided to run the ferry in the morning as the current is less intense in the morning. Until further notice, ferries will only operate during the day and will be closed at night," he added.
The Daily Star