Rice import resumes at Benapole land port after 10 months
Shining BD Desk || Shining BD
Published: 7/18/2022 6:09:05 AM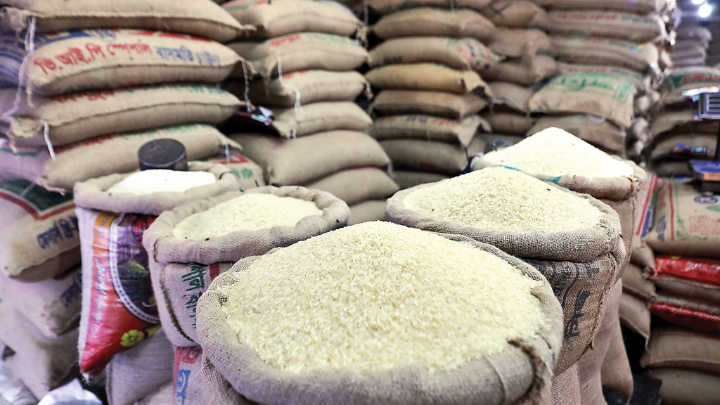 Rice import from India resumed at Benapole land port after 10 months, following a ban from Bangladesh government to ensure fair prices at domestic markets.
A total of two consignments, consisting of 512 metric tonnes of Rice entered Bangladesh on Thursday and Sunday.
Each tonne of rice is being imported at Tk30,650 ($340). For every kilogram of rice, Importers are paying Tk9.90 at 27.5% import duty.
Imported parboiled Swarna rice is said to be sold at Tk47-48 per kg in the domestic market.
Md Matiar Rahman, director of the India-Bangladesh Chamber of Commerce said on August 31 last year, Bangladesh barred rice imports from India to ensure better market price for locally produced products.
"Nevertheless, as domestic crops were drastically damaged by the floods in the country's northern regions, the food ministry allowed 95 importers to import 4,09,000 tonnes of rice from India on June 30," he added.
He further mentioned that 379,000 metric tonnes of boiled rice and 30,000 metric tonnes of Atap rice are among the imported products. "The ministry also has directed to complete marketing of the imported rice by August 11."
Mamun Kabir Tarafdar, deputy director (Traffic) of Benapole Port, said rice would be released within 24 hours so traders can clear the rice quickly from the port.
On the other hand, a request has also been made to ensure that the trucks are not stuck at the Indian border for a long time, he added.
Meanwhile, buyers have complained that the price of imported rice is high.
Mintu Mia told the Bangla Tribune: "Swarna coarse rice is being sold at Tk45 per kg. I was hoping that when Indian rice imports start, the prices will drop in the domestic market."
Dhaka Tribune