Liberation War-based film "Lal Moroger Jhuti" participates in Toronto Multicultural Film Festival in Canada
Shining BD Desk || Shining BD
Published: 7/17/2022 8:45:24 AM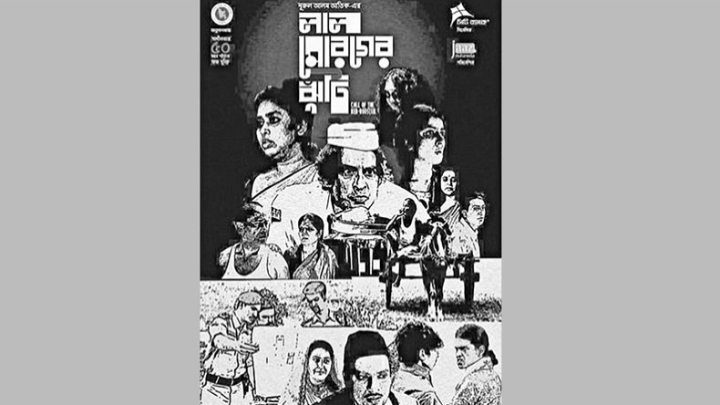 Liberation War-based film "Lal Moroger Jhuti", by renowned filmmaker Nurul Alam Atique, will be participating in the Toronto Multicultural Film Festival, from July 18 to 23 in Canada.
The movie will be screened at the Cineplex Odeon in Toronto on July 18, under the 'Full Length Fiction Film category' at the festival.
"Lal Moroger Jhuti" was released domestically on December 10 of last year. The film was dedicated to the 50th anniversary of the independence of Bangladesh.
The film is produced by Pandulipi Karkhana and received a government grant in the fiscal year of 2014-15. "Lal Moroger Jhuti" was also screened during the 20th Dhaka International Film Festival in January of this year.
The movie stars Laila Hasan, Ahmed Rubel, Ashna Habib Bhabna, Shahjahan Shamrat, Ashish Khandaker and Ashok Byapari, among many others.
The Daily Star