CEC Awal acknowledges inability to curb polls violence
Shining BD Desk || Shining BD
Published: 7/17/2022 8:54:22 AM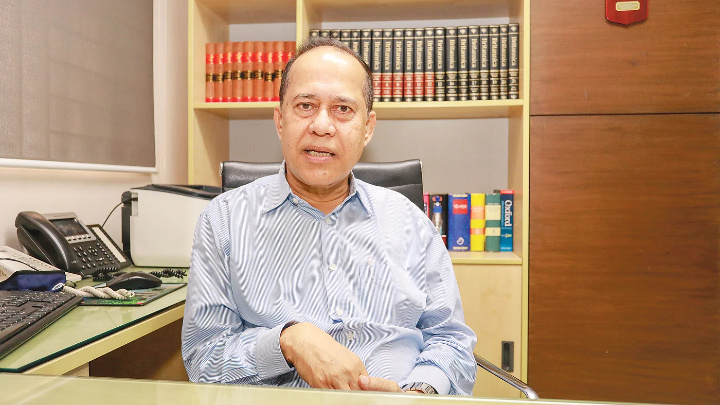 Acknowledging the Election Commission's inability to stop violence during polls, Chief Election Commissioner Kazi Habibul Awal has urged political parties to take on some responsibility.
He was speaking to leaders of the Nationalist Democratic Movement (NDM) at Nirbachan Bhaban in Dhaka on Sunday.
"We cannot stop violence. You (political parties) have to take on some responsibility, because you are the players… we are the referees. We have enough power, which we will put to use," Awal said.
The chief election commissioner also asked everyone not to blame the current commission for the 2014 and 2018 general elections. "We will take responsibility for our elections," he said.
The commission would leave no stone unturned to make polls participatory and fair, he said, adding: "We will fail in our endeavour if all parties do not cooperate."
"We cannot force any party to participate in the election, but we will repeatedly call on all parties to do so."
Awal said the commission would seek the government's help, and that the outcome of the election would be dire if it did not help.
Describing Bangladesh as a "multiparty democratic republic", Awal said there was no constitutional bar to a single party winning all 300 seats and forming a government, but democracy would die and autocracy would rear its head if that were to happen.
The commissioners were ready to step down in any situation, Awal said. "If I have to step down for the sake of the election, no one has to request me to do so, I will do it on my own accord. We did not assume this office to have fun, we did so to work hard and carry out our difficult responsibilities."
Dhaka Tribune