I've gotten a lot from 'Poran.' Mim
Published: 6/6/2023 3:41:28 AM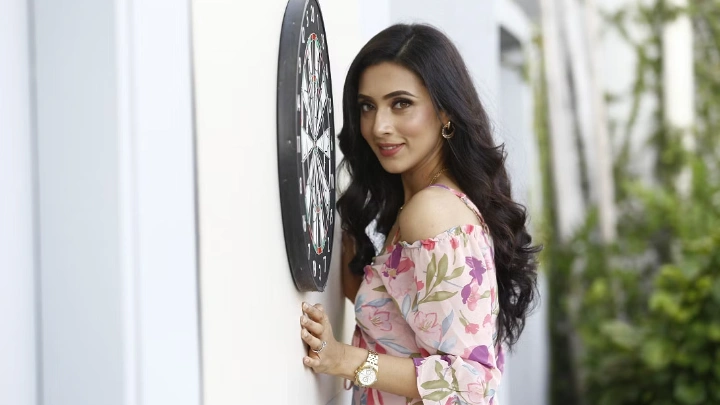 The "Tele Cine Awards" are being attended by Bidya Sinha Mim right now in Kolkata. Mim achieved a significant milestone in her career when her outstanding performance in the blockbuster movie "Poran" earned her the coveted Best Actress award.
On June 4, the 20th anniversary of the esteemed "Tele Cine Awards" was held at Kolkata's renowned Nazrul Mancha auditorium, drawing a large crowd of important individuals from the Indian film industry.
Mim expressed her happiness and gratitude for the award in an exclusive interview with The Daily Star.
"It most certainly feels good. Receiving recognition for the Indian film "Poran" makes me very happy. Receiving recognition from another country is truly touching, especially after acting in a film produced in my own nation. My career will undoubtedly take on a new direction as a result of this award, said Mim.

Mim emphasized the popularity and widespread acclaim of "Poran" when reflecting on its success, both in Bangladesh and internationally. The talented actress' personal favorite movie as a result of the positive reception it received upon its release in various nations. She said, "I am truly happy to receive recognition for 'Poran'," expressing her joy at winning an award for a movie she holds dear. It has provided me with a lot, and I will remember it forever.
Mim emphasized the prestige and praise the Tele Cine Award has received from artists in Bangladesh and India while recognizing its
importance. She thanked the entire team for helping "Poran" succeed and expressed her gratitude to the organizers for giving her the award.
In the near future, Mim will enthrall audiences with "Antarjal," the first cybercrime thriller film directed by Dipankar Dipon, which is slated for release on Eid-ul-Azha. The actress expressed enthusiasm for her part in the movie and assured fans that they would see a different version of her in it.
In addition, Mim has entered the Kolkata film industry with a brand-new film called "Manush," in which she co-stars with well-known actor Jeet. Fans have high expectations for the Sanjay Samaddar-directed movie, and Mim expressed her optimism for the project's success.
"Mission Huntdown," Mim's first web series, is about to premiere in Hoichoi. The talented actress continues to push boundaries and pursue new career directions with her wide range of projects.